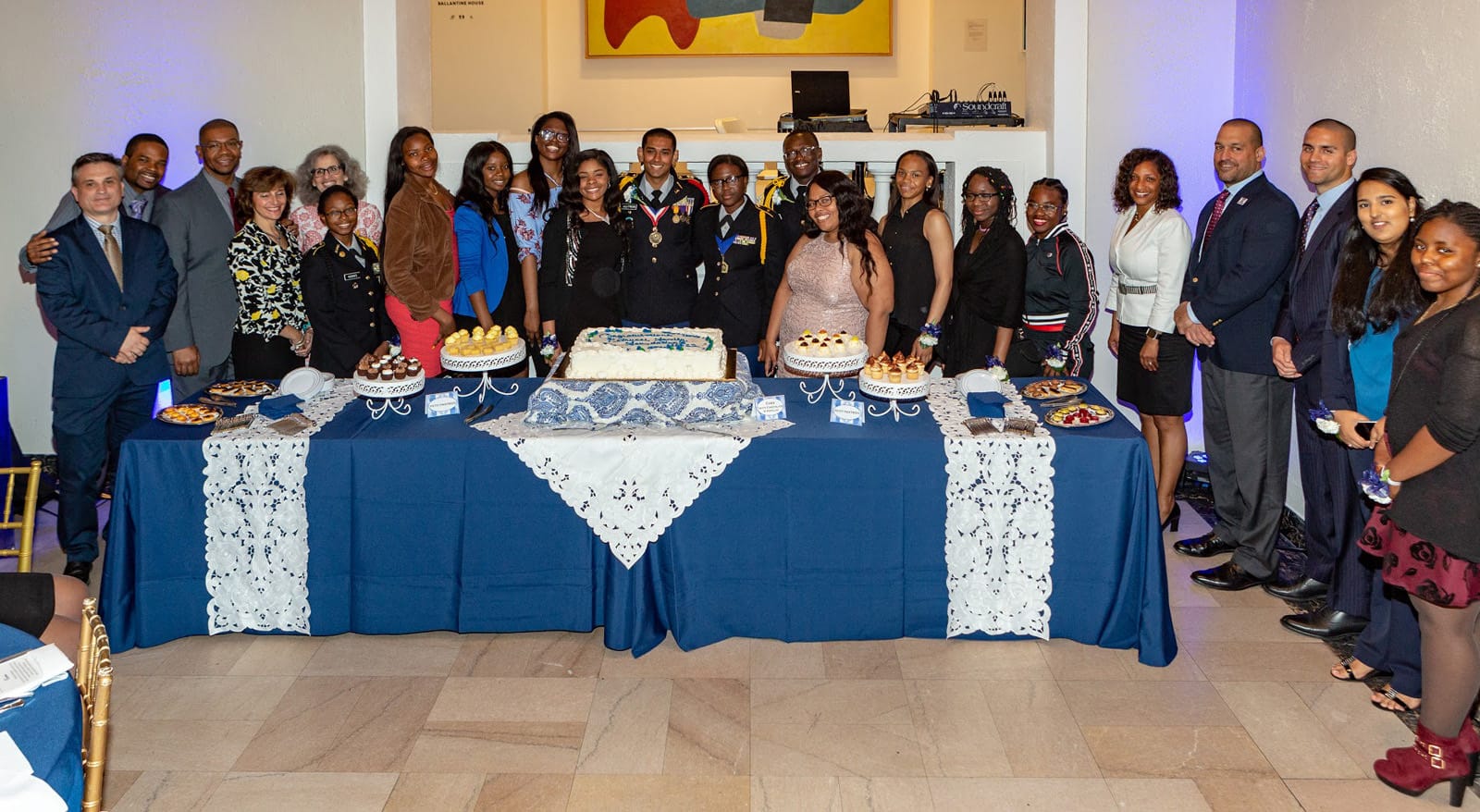 Celebrating Irvington High School's Top 12!
Posted on Jun 15, 2018 in Events
We recently had the pleasure of joining Irvington High School in acknowledging and celebrating twelve outstanding students for their academic achievements, contributions to their communities, plans for the future and more!
For the past eleven (11) years, J.G. Petrucci has sponsored the Irvington Top 12 Banquetto honor 12 seniors graduating at the top of their class. Those in attendance were top students from the freshman, sophomore, and junior classes. Also, in attendance were many supporters who play a crucial role in supporting each student's success including family members; Irvington High School Staff and Administrators; Irvington Board and Cabinet members; Dr. Neely Hackett, Superintendent of Irvington; and the Honorable Mayor of Irvington Tony Vauss.
Hosted at the Newark Museum, the event was emceed by Supervisor of Guidance, Megan O'Brien and High School Principal, Mary Michailidis.
Each student inspired the crowd by sharing moving speeches and acknowledging those who have encouraged and inspired them throughout their academic careers.
Many of the students spoke about the honor they felt to be receiving such an award and how thankful they were to have the support and encouragement of their parents, families,and teachers. After taking a quick glance around the room, during the speeches, it was apparent that these students had made their family members and teachers incredibly proud.
"Today, we recognized the best and the brightest," explained Jim Petrucci, founder and organizer of the event. "It's one of my favorite events of the year. Each year I find myself inspired by the students and honored to contribute to Irvington High Schools ongoing success."
Congratulations to this year's Irvington Top 12! Wishing you all the best!
Irvington Top 12 – Class of 2018
Allizea Kennedy
Carill Jean Baptiste
Debbie Pierre
Elizabeth Agyampong
Faith Northern
Khadeejah Hughes
Miraj Seepersad
Moesha Chery
Naomi Masslieno
Obodai Annan
Ruthaina Seche
Sarah Smith