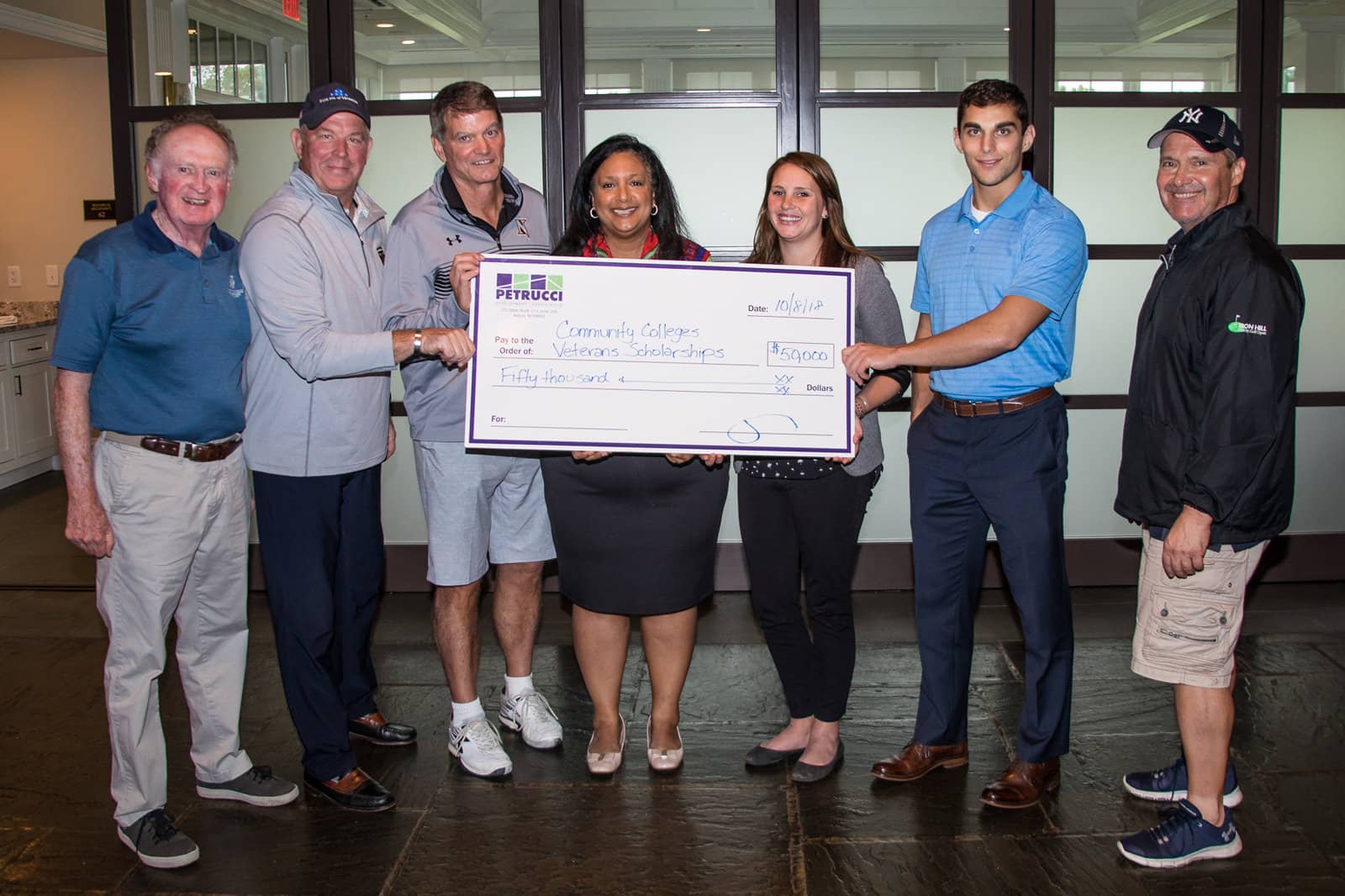 J.G. Petrucci Co, Inc. and Iron Hill Construction Management donate $105,000 to support veterans, military personnel, and their families
Posted on Nov 14, 2018 in Events
The funds were raised through a golf tournament held at Fiddler's Elbow Country Club on October 8, 2018
The event featured two of the country club's premier golf courses, a delicious array of fresh farm to table selections, over $6,000.00 worth of prizes, and two notable guest speakers that shared the positive impact previous donations from the Iron Hill Charity Golf Open have made on their lives.
Foreign Policy Research and Development Institute's, Lt. Gen. Bernard E. Trainor USMC Fellow, Ann Toews received her fellowship through the generous donations that were made at a previous Iron Hill Charity Golf Open.  She is a veteran of the war in Afghanistan where she served with the 173rd Airborne Brigade. During her remarks, she shared the importance of her field research that was made possible by a previous donation made by the Iron Hill Charity Golf Open. In addition, she explained how her work is helping her brothers and sisters still in uniform stay well informed and prepared.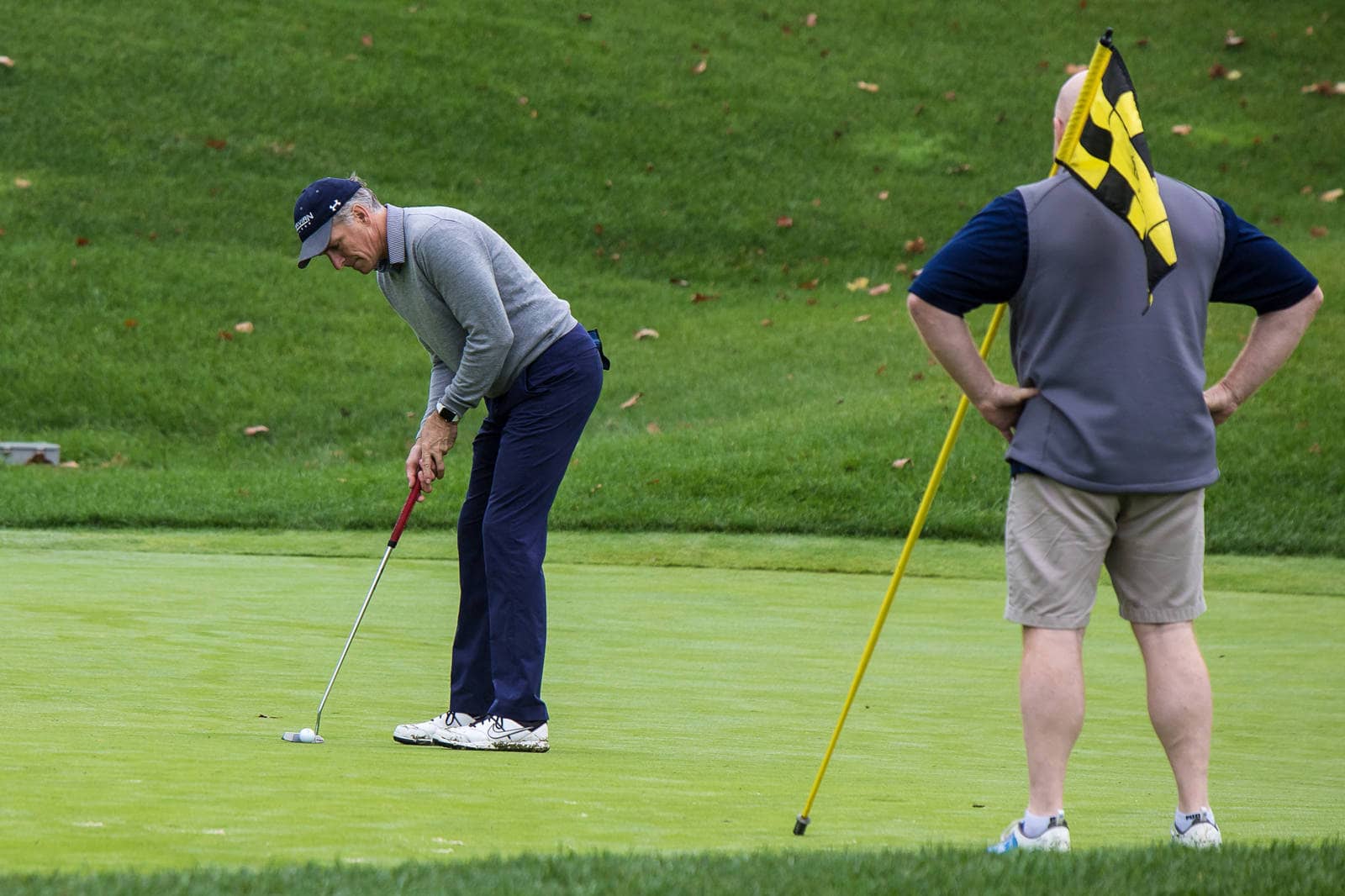 "I am tremendously grateful to have been the fortunate veteran that benefited from this generous fellowship over the past year," explained Ann Toews. "It made many international trips, workshops, and mentorships, possible and they are absolutely invaluable to my professional development in a new field. This fellowship has also given me the motivation to continue my post military career and I cannot wait to continue writing."
Adam LeGrand, a medic in the United States Air Force for 10 years, joined the golfers with his service dog, Molly. At the post-golf luncheon Molly helped Adam gain the courage to share his story about how he is now able to do so many things that he never thought were possible.
"When I got out of the Air Force, I didn't know how to process many of my feelings and considered suicide," explained Adam LeGrand. "Medication was not working for me and I knew that I needed another solution. Molly works better than any medication I have ever taken and makes my life possible. Before having Molly I didn't go to any of my kid's gymnastic meets, soccer games, or t-ball games and avoided crowds. Because of Molly I am here speaking to you today and have not missed one of my kid's events since she joined my family."
For 15 years and counting, J.G. Petrucci and Iron Hill, have partnered with local construction and real estate professionals to raise money that supports the brave men and women who put their lives at risk to serve their country. This year the 15th Annual Iron Hill Charity Golf Open presented donations to: Lehigh Valley Military Affairs Council, Community Hope for Veterans, and K9s for Warriors.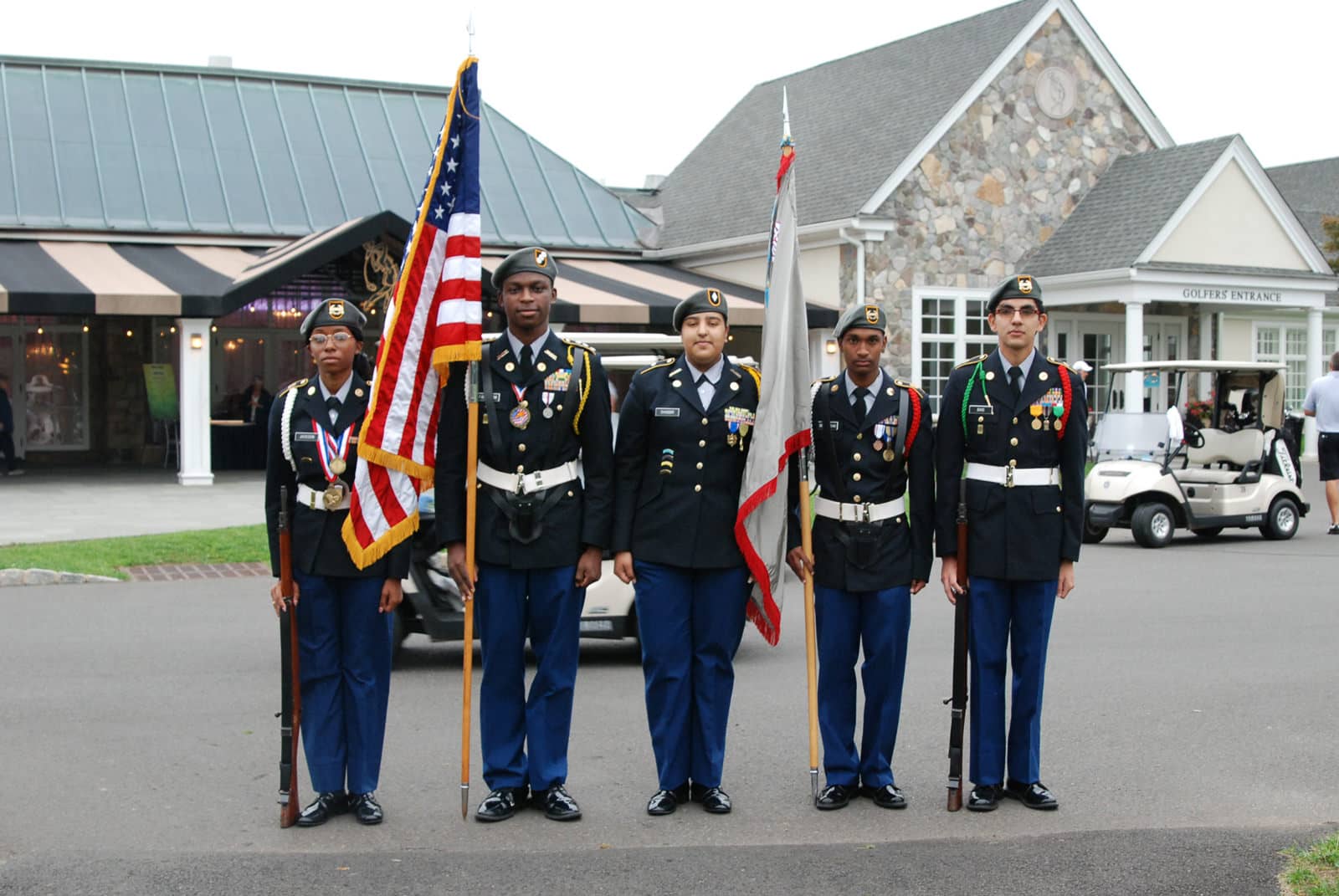 In addition, the tournament created a $50,000 Veteran Scholarship fund that will be distributed to Northampton Community College, Bucks County Community College, Union Community College, and Sussex Community College. Each school has a growing student veteran population and will be issuing scholarships that support the educational opportunities and goals for veteran and their families.
"In speaking to veterans, we found that many have put their personal and professional goals on hold when returning from service," explained Greg Rogerson, Principal of J.G. Petrucci Co., Inc. "With the rising cost of tuition and college-related expenses, these scholarships will allow veterans to pursue their post-military career goals and eliminate some of the stress caused by student loan debts."
Thanks to the generosity of the event sponsors at the charity golf tournament, over $1M has been donated to many crucial organizations over the years. The veteran-focused non-profits were chosen on the basis of the well-respected work and support they offer to veterans, military personnel, and their families.
"This event is a testament to the way J.G. Petrucci and Iron Hill Construction join together to support their communities," explained Jim Petrucci, Founder and President of J.G. Petrucci Co., Inc. "It's been 15 years of building remarkable partnerships with sponsors, golfers, attendees, and the amazing people that operate the critical missions of these important organizations. Our partnerships have enabled us to support a long list of worthy recipients and we are glad that our guests were able to hear two personal stories today."
The 15th Annual Iron Hill Charity Golf Open has become a huge success thanks to the amazing event sponsors and in-house staff that come together and demonstrate that "Respond to the needs of the Community" is not just a line in the company's leadership pledge, but how J.G. Petrucci and Iron Hill's commitment to their communities extend well beyond their development, design/build, and construction projects.
For more information on how you can join the Iron Hill Charity Golf Open next year, please email: golf@jgpetrucci.com