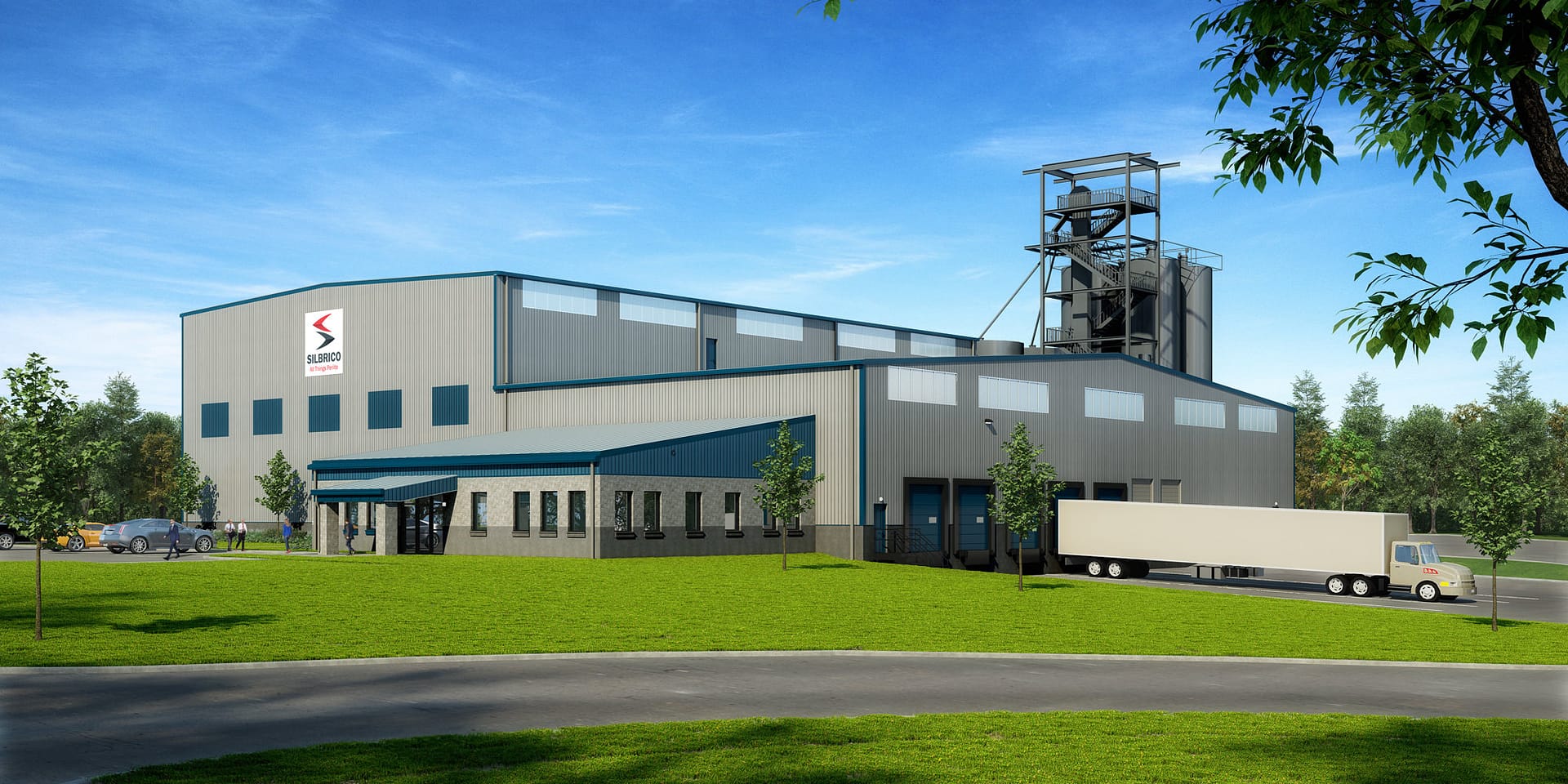 J.G. Petrucci Announces Another Manufacturer Relocation To Lehigh Valley
Posted on Apr 26, 2018 in Events
J.G. Petrucci Co., Inc. announced today that it has broken ground on a 30,000 square-foot, specialized manufacturing facility in Forks Business Center. Silbrico Corporation closed on the land earlier this month and has engaged J.G. Petrucci for all development and construction components of the project.
"We are thrilled Silbrico has selected J.G. Petrucci as its partner for this project," explained Joe Correia, Executive Vice President at J.G. Petrucci Co., Inc. "We have a long history in Forks Township and are proud of the businesses that we have attracted to the area."
Based in Hodgkins, Illinois, Silbrico Corporation chose the Lehigh Valley for its second location in part because of its unique mix of economic assets. Lehigh Valley's central location, well-developed workforce, and quality of life were also factors that played into the decision.
The specialized perlite manufacturer will utilize proprietary manufacturing techniques and stringent quality control procedures to offer a complete range of high-performance, environmentally friendly products. The firm is projected to hire 25 local employees at its new location.
"We knew we needed a firm with experience in designing and constructing specialized manufacturing facilities," said Steven B. Garnett, President of Silbrico Corporation. "The J.G. Petrucci team worked closely with us throughout the design process and continues to incorporate feedback from our employees to help put us in position to make this new venture a success. We are very excited to open our facility in the Lehigh Valley and look forward to getting to know our new neighbors and contributing to the community."
Jeff Jones, NAI DiLeo-Bram & Co., represented Silbrico in the transaction.
"This was a unique and challenging requirement right from the outset but as soon as we introduced our client Silbrico Corporation to the J.G. Petrucci team we knew they were in good hands. The synergy between the two companies has been terrific and we are all looking forward to the grand opening of the facility later this year."
J.G. Petrucci sold the 7-acre parcel to Silbrico and was responsible for all land development approvals and improvements. The project was designed by Cerminara Architect and will be constructed by J.G. Petrucci's in-house construction team, Iron Hill Construction Management, based in Bethlehem, Pennsylvania. The project is slated for completion by Q4 2018.