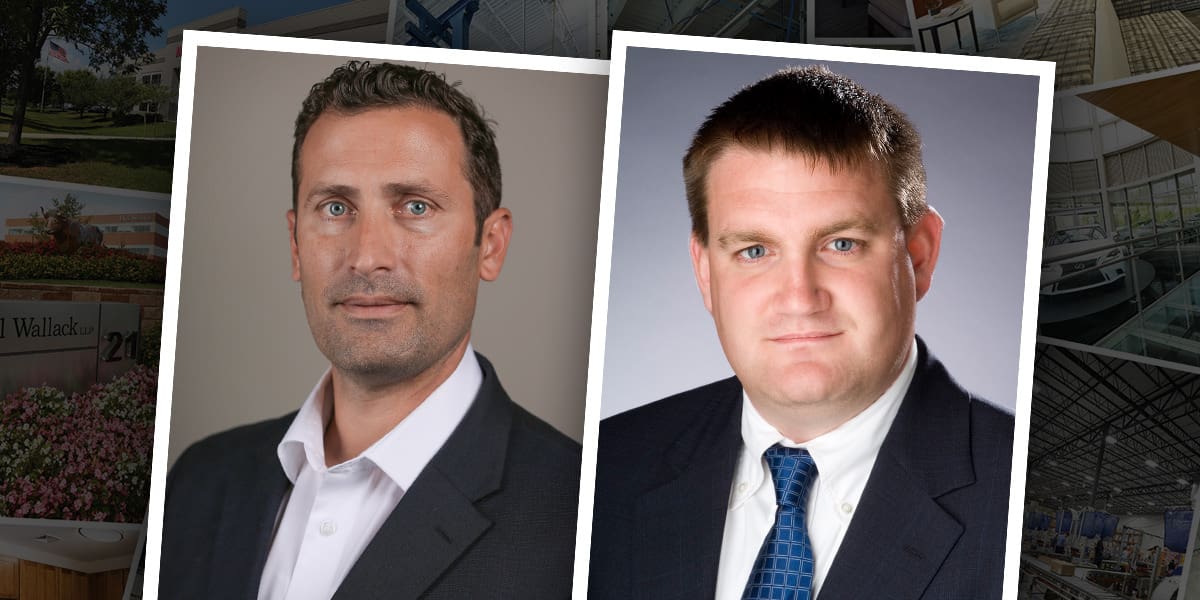 Bethlehem Firm Celebrates Two Senior-Level Promotions
Posted on Jul 17, 2018 in General
Leaders in construction management firm continue to drive strategic growth
Iron Hill Construction Management Company is pleased to announce the promotion of two long-term associates. In their new role, David Simms and Jacob Smith will continue to further the firm's commitment to being the leading construction management firm specializing in design/build delivery.
David Simms, who joined the company in June 2002, has been promoted from Lead Estimator to Executive Vice President after distinguishing himself as a crucial asset to clients—especially in the project's early design stages. "David's innate talent of translating conceptual drawings to working budgets is a tremendous resource for our clients," explains David Poloni, president and co-founder of Iron Hill Construction Management. "His leadership promotes collaboration throughout every phase of a project which results in significant cost savings, tighter timelines, and a better product for our clients."
Jacob Smith has been promoted to Director of Construction. As a proud veteran of the United States Marine Corps, Jacob provides invaluable leadership to all members of the team. He has served as senior project manager for over 12 years and oversaw all construction for the firm's 1,645-unit multifamily portfolio. "Since joining Iron Hill, Jacob has been a strong leader and integral part of our design/build multifamily residential portfolio," notes David Poloni. "His ability to achieve first-class projects that consistently meet and exceed ambitious budgets and schedules is unmatched."
About Iron Hill Construction Management Company
Based in Bethlehem, Pennsylvania, Iron Hill Construction Management Company, specializes in the design/build delivery of commercial, industrial, and residential facilities throughout the northeast region. For over 15 years the firm has been dedicated to providing personalized construction management services, state-of-the-art designs, quality products, and turnkey real estate solutions for a diverse group of local, regional, and national corporations. Some notable clients include: ABC Supply Company, Bihler of America, BMW, FedEx, Gargiulo Produce Inc., J.B. Hunt, Lexus, Hilton Realty, REEB Millwork, Thorlabs, Inc., YMCA, and many more.
Iron Hill's unique relationship with J.G. Petrucci Co., Inc., a privately held design/build development firm, allows project teams to collaborate throughout all phases of a project, resulting in significant cost reductions, tighter timelines, and facilities that exceed client expectations.
For more information, please visit: www.ironhillcm.com