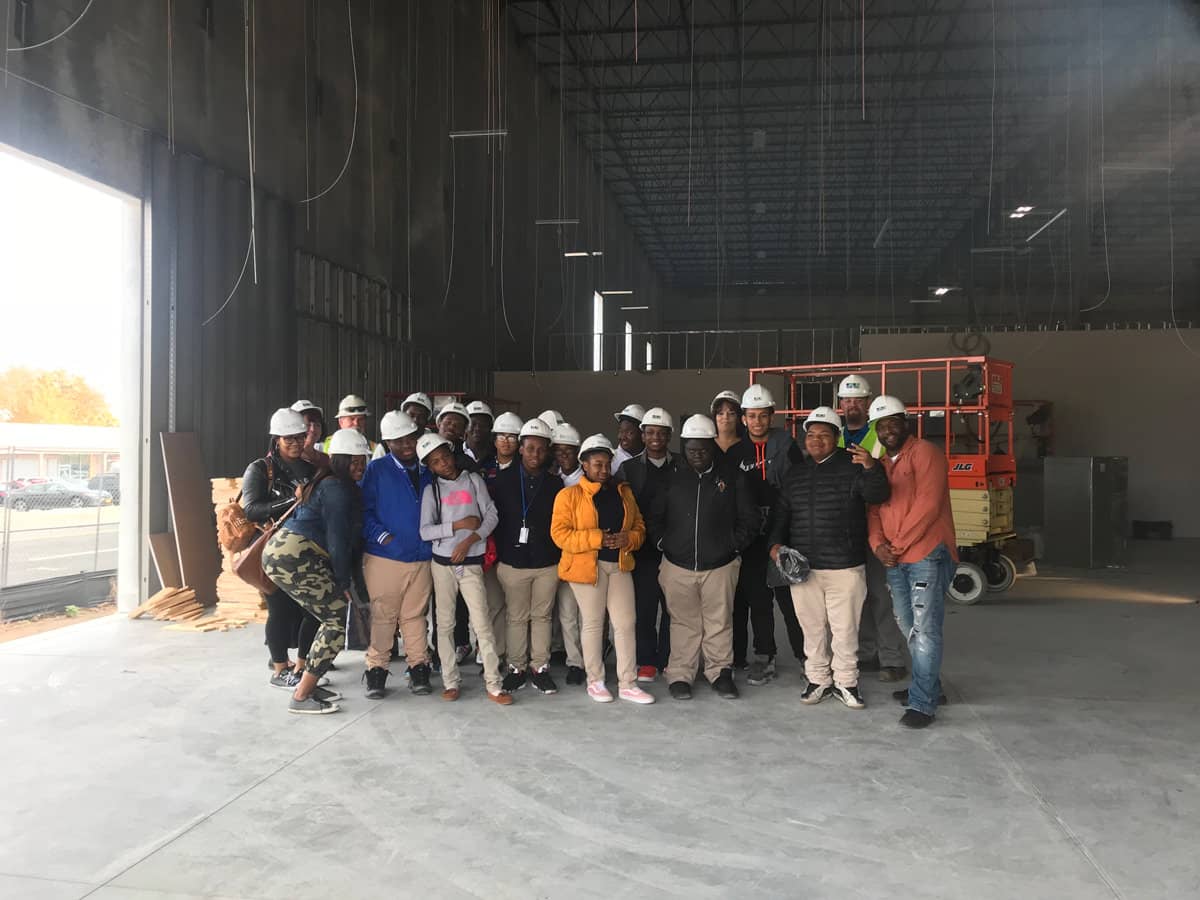 Irvington High School visits East Orange!
Posted on Jan 30, 2019 in General
Students from Irvington High School recently joined Project Manager, Kevin Lily, at our warehouse in East Orange, New Jersey to learn more about various careers in the construction industry.
This 60,000 sq. ft. warehouse is located at 11 Sussex Avenue and is home to ABC Supply Company.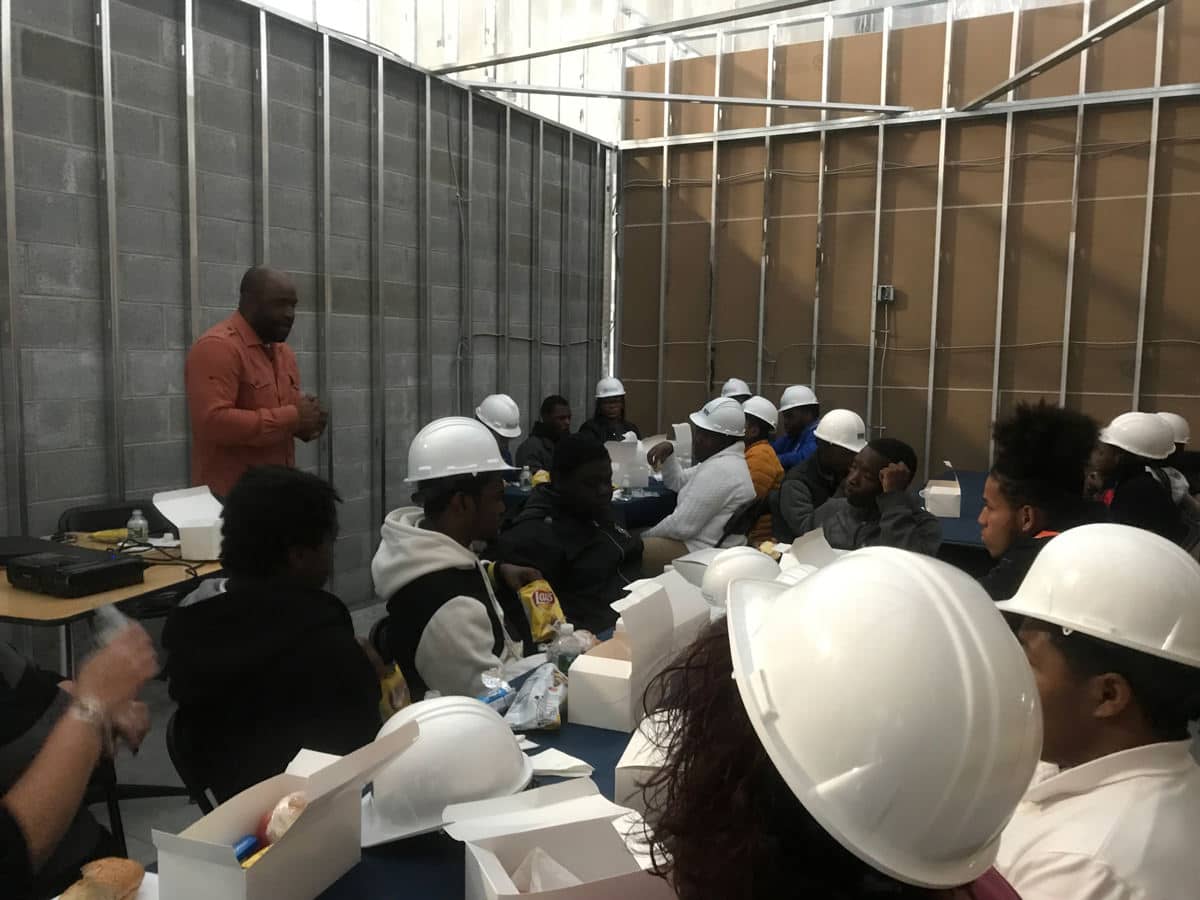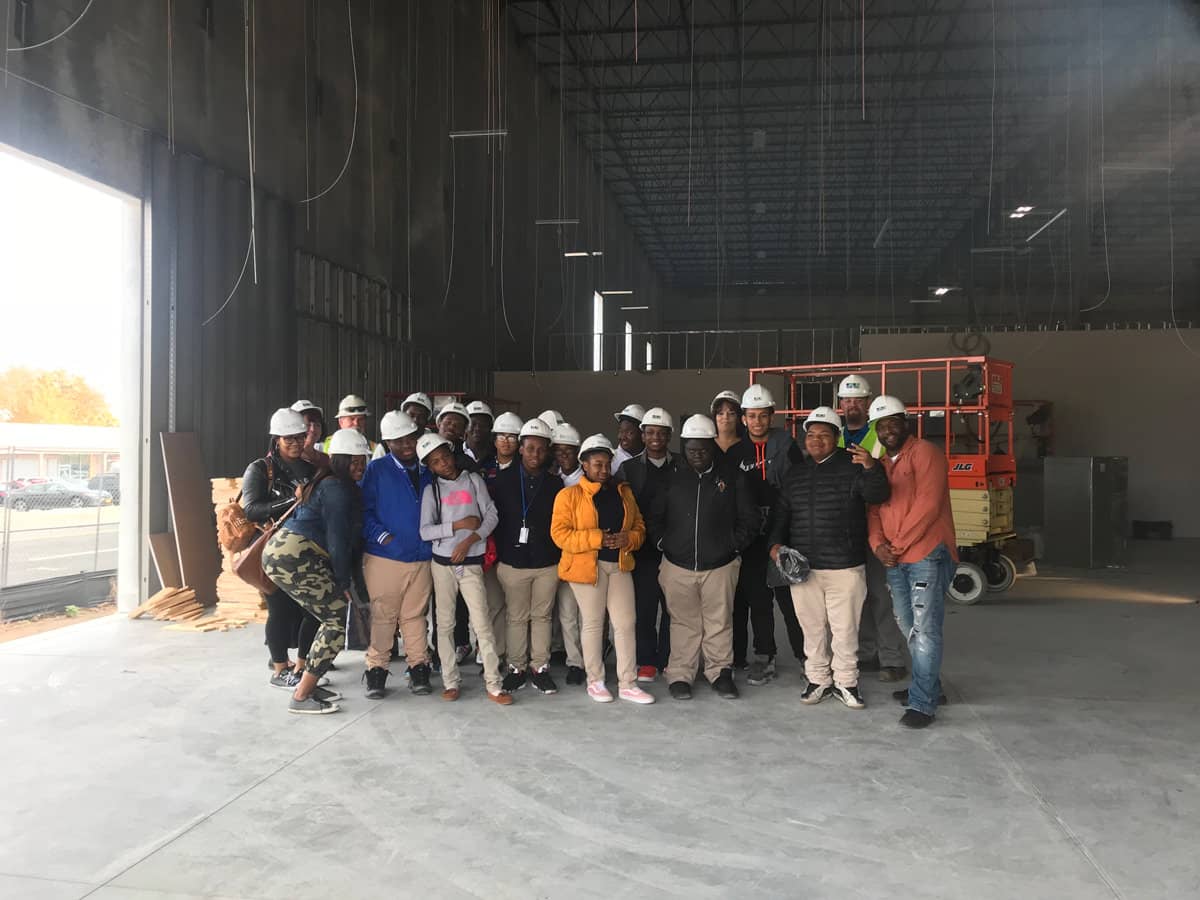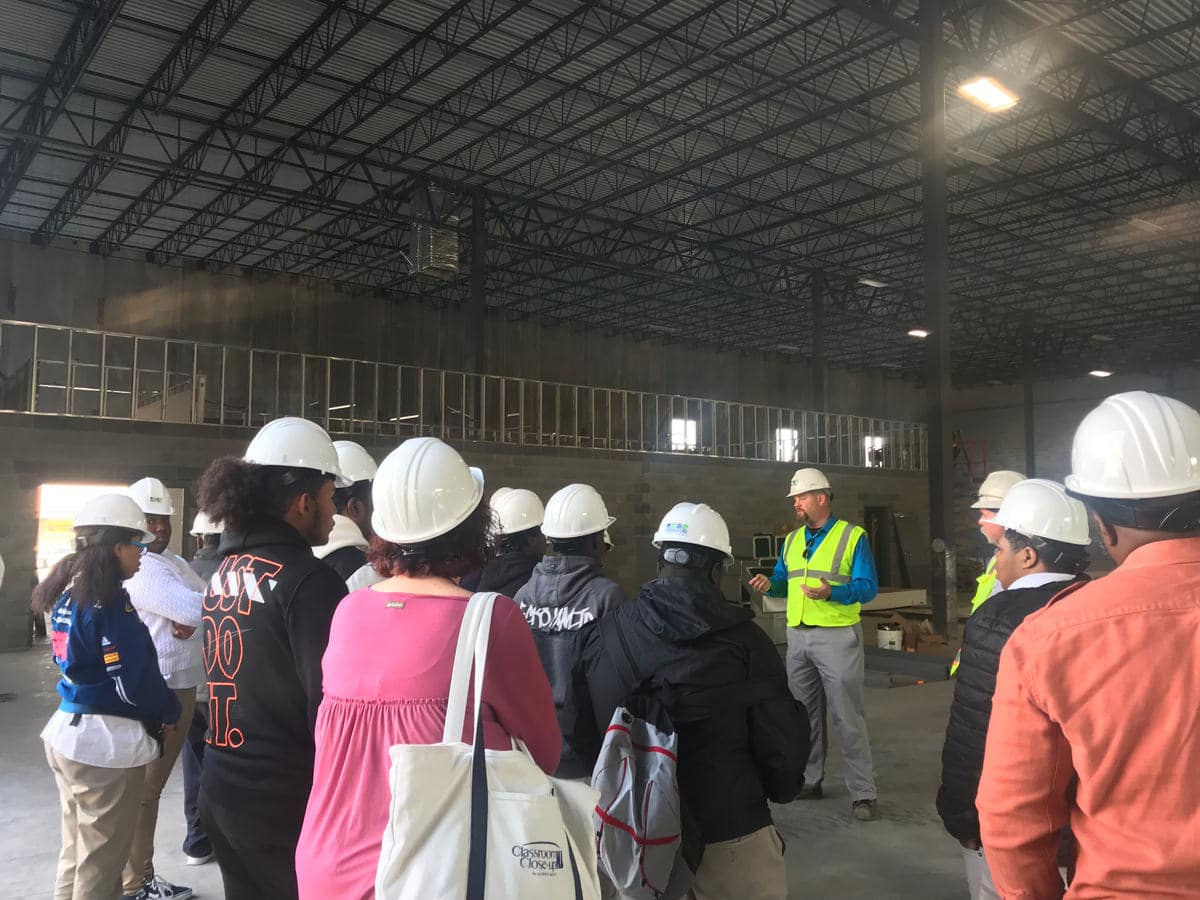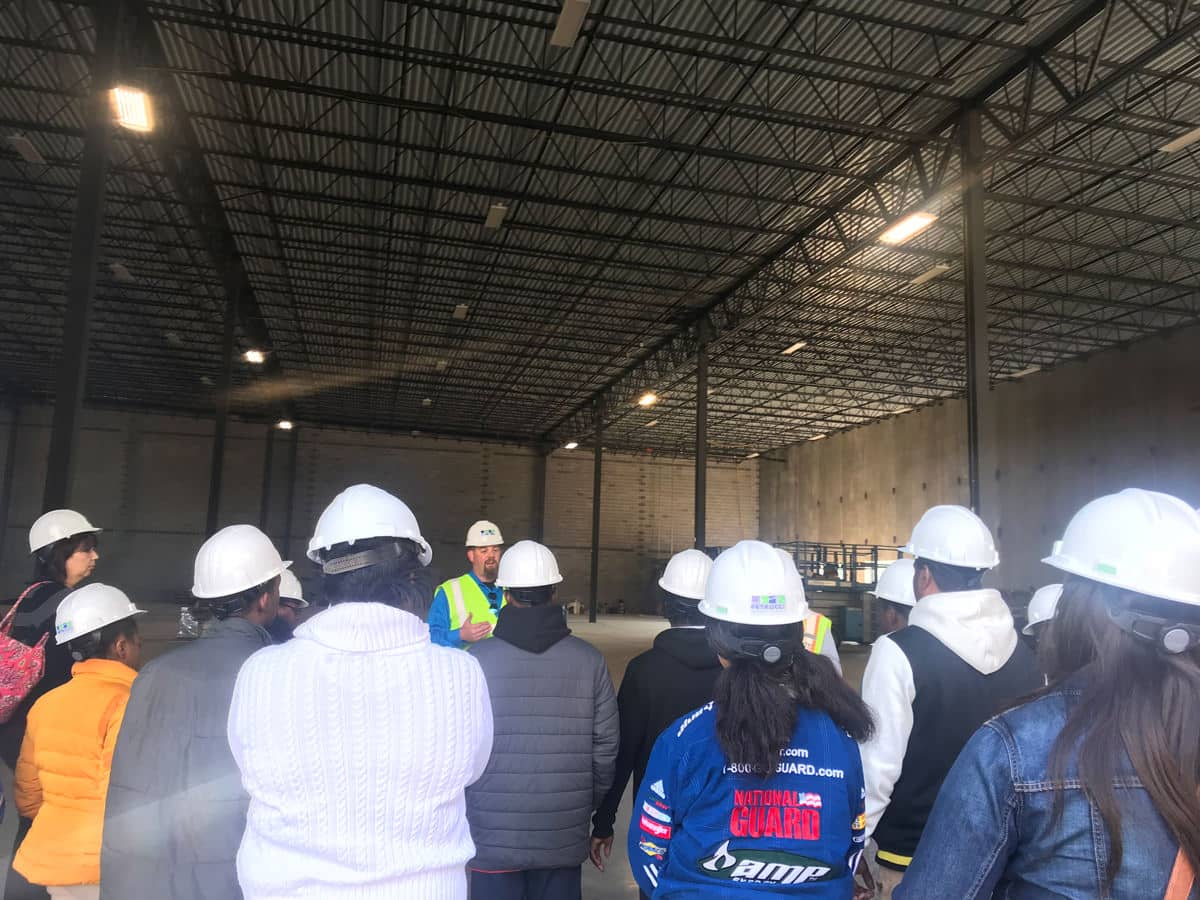 Situated on 8.3 acres of land, the blighted site has been vacant for over 15 years until J.G. Petrucci, TD+Partners, and the City of East Orange partnered to form a creative and community-focused public private partnership that will be key in redeveloping an underserved neighborhood.
The $30-million redevelopment project will house a brand new location for ABC Supply Company; an aquaponic urban farm and education center; 80 units of high quality workforce housing; and a 30,000 sq. ft. commercial hub.