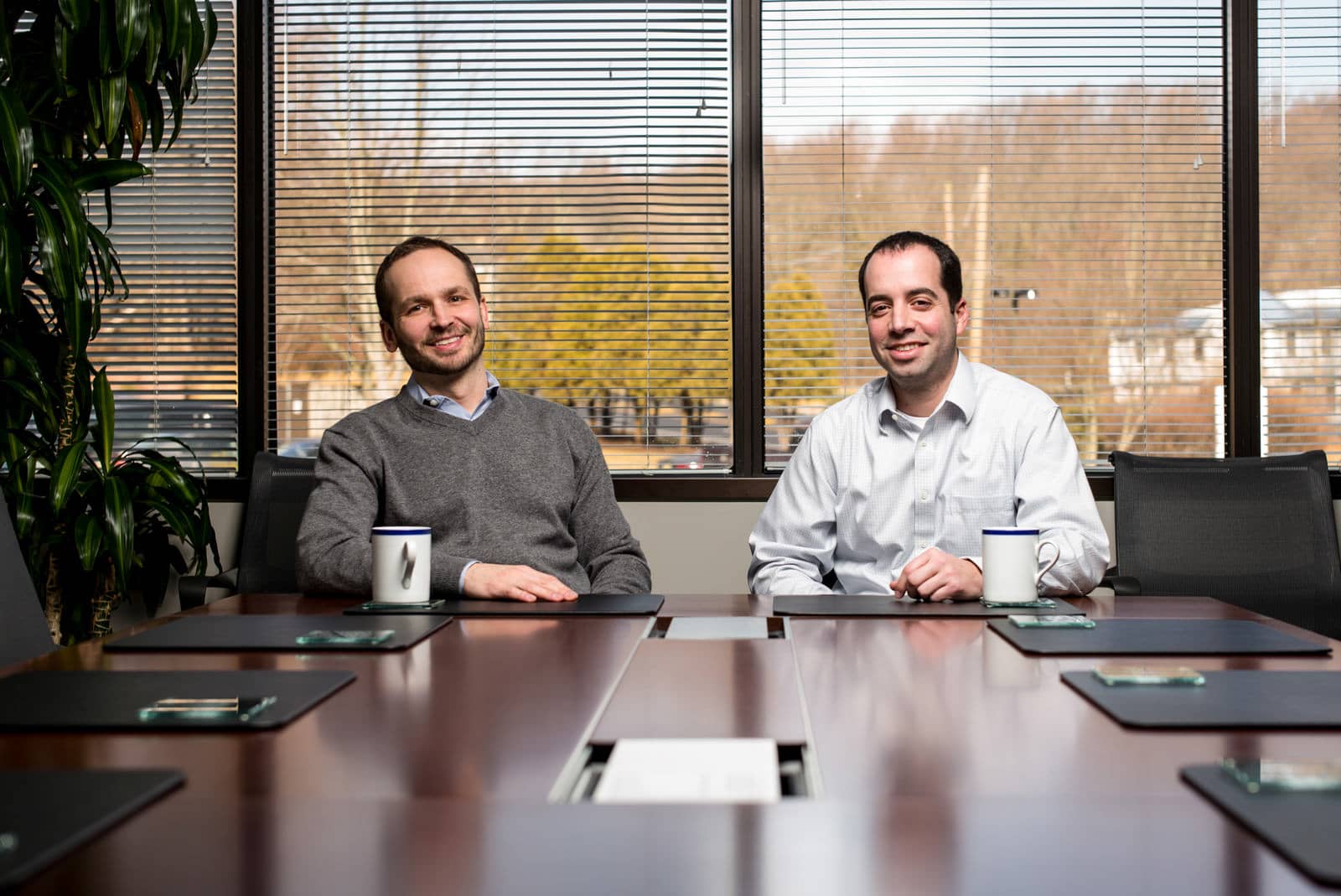 Promotions of Two Long-Time Employees
Posted on Feb 17, 2017 in General
J.G. Petrucci Company, Inc., the region's most respected development and design/build organizations, recently announced the promotion of two long-time employees, Joseph F. Correia and Peter P. Polt to the role of Executive Vice President. Both will be based at the firm's headquarters in Asbury, New Jersey.
"We are very proud of the team we continue to build at J.G. Petrucci Company, Inc. and we are thrilled to be promoting two professionals within our organization," explains Jim Petrucci, Founder and President of J.G. Petrucci Company, Inc. "Both Joe and Peter have demonstrated the can do attitude and great work ethic that are central to our performance and reputation."
Joe Correia began working with J.G. Petrucci Company, Inc. in July 2004. He oversees the daily operations of the firm's 3.6 million square foot
industrial/office portfolio and provides superior customer service to ensure tenants remain completely satisfied with their work environments. Correia earned his Bachelors Degree in Business Administration from the University of Pittsburgh. Prior to joining J.G. Petrucci Company, Inc., he was a top-ranking consultant for a Fortune 500 Company in Pennsylvania.
Peter Polt has been with J.G. Petrucci Company, Inc. since January 2008; during that time he has managed over $300MM worth of transactions and investments for a wide variety of real estate assets. He currently serves as a Board Member for the Bethlehem Chamber of Commerce and the Wildlands Conservancy. Polt received his Bachelor of Science in Geology, with honors, from Hobart College and obtained his MBA in Finance from Lehigh University.
Greg Rogerson, Principal of J.G. Petrucci Company, Inc. said, "I am delighted to announce both of these well-deserved promotions. The combined efforts of these two dedicated, knowledgeable professionals have contributed to the firm's success and increased market presence throughout the Pennsylvania and New Jersey regions."