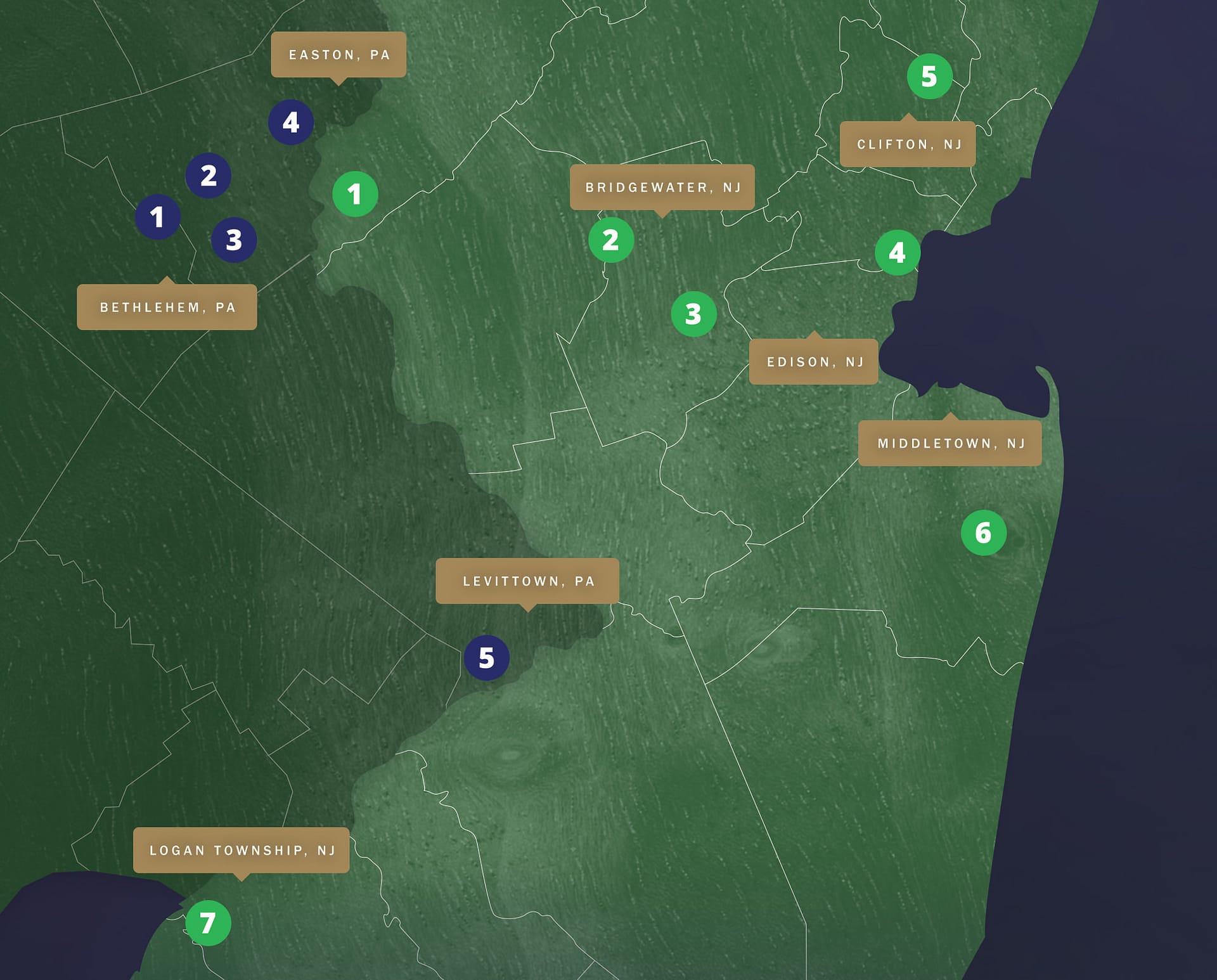 +1,900,000 sq. ft. of design/build construction projects, new leases and sales
Posted on Sep 23, 2019 in General
Summer 2019 might be over, but here at J.G. Petrucci, our team continues to complete several new projects on both sides of the Delaware River.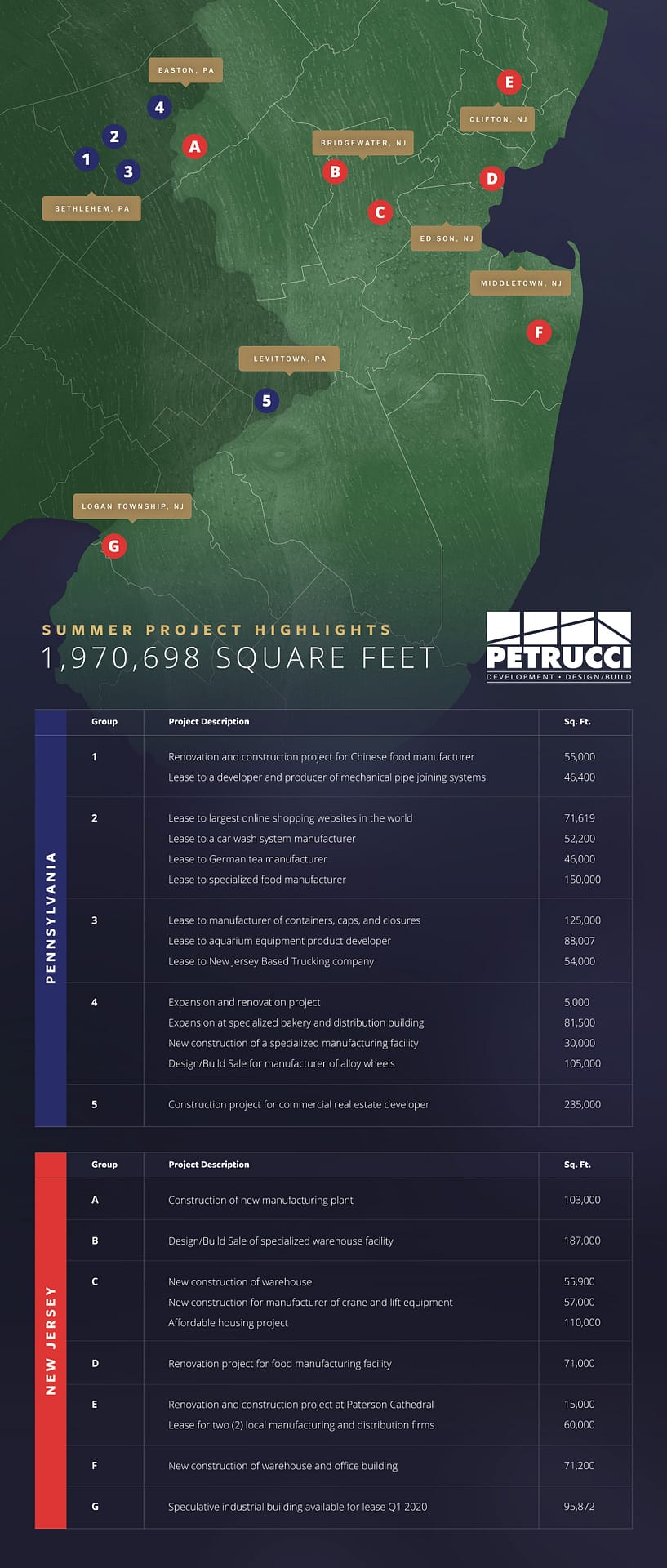 Summer 2019 was certainly one to remember… Here are the quick facts on what we did this summer: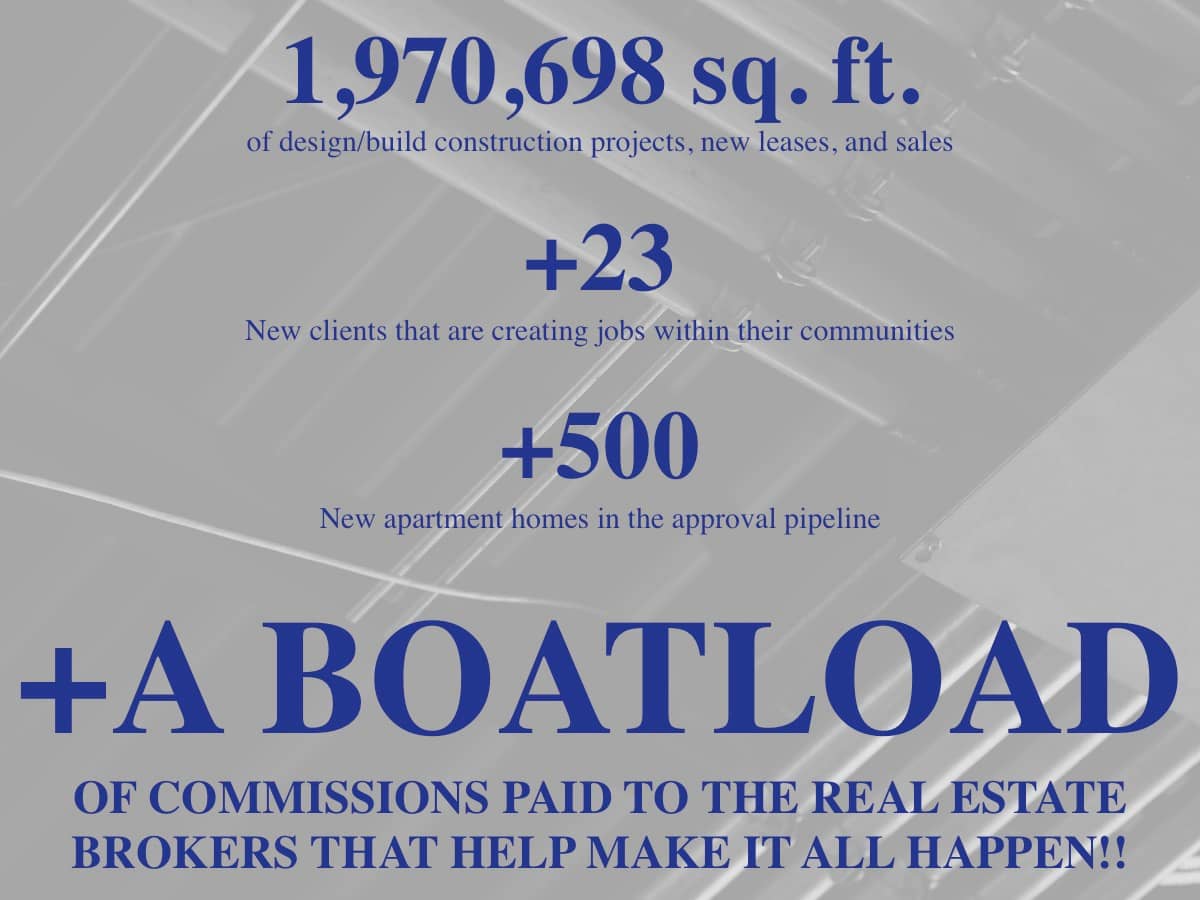 Meet some of the Brokers that helped make it all happen!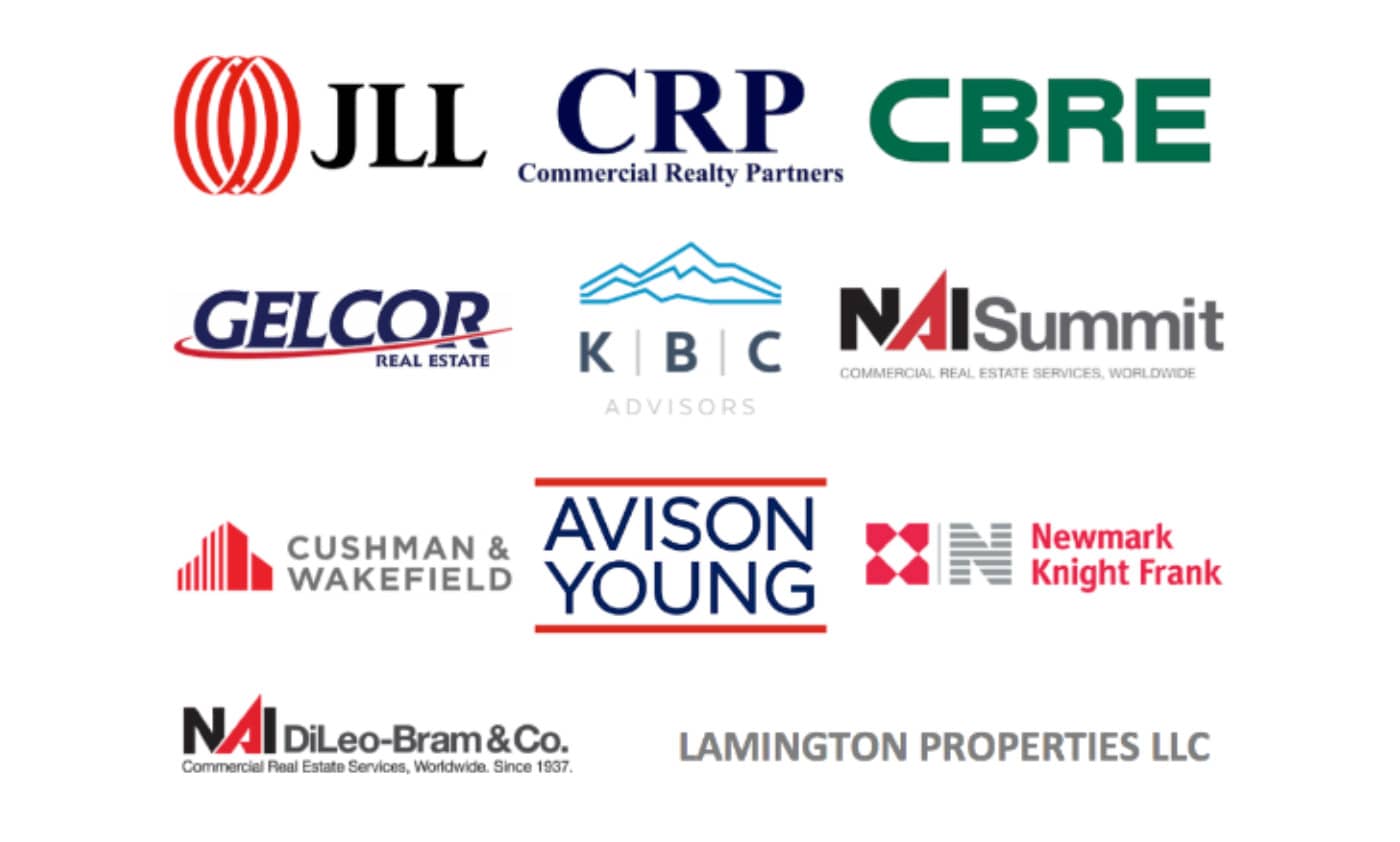 We hope you had a great summer as well and look forward to the opportunity to work with you on future projects!
For more information on how J.G. Petrucci can assist with your next project, please contact:
Jim Petrucci
908.730.6909 or 610.332.0555
Or reach out online →