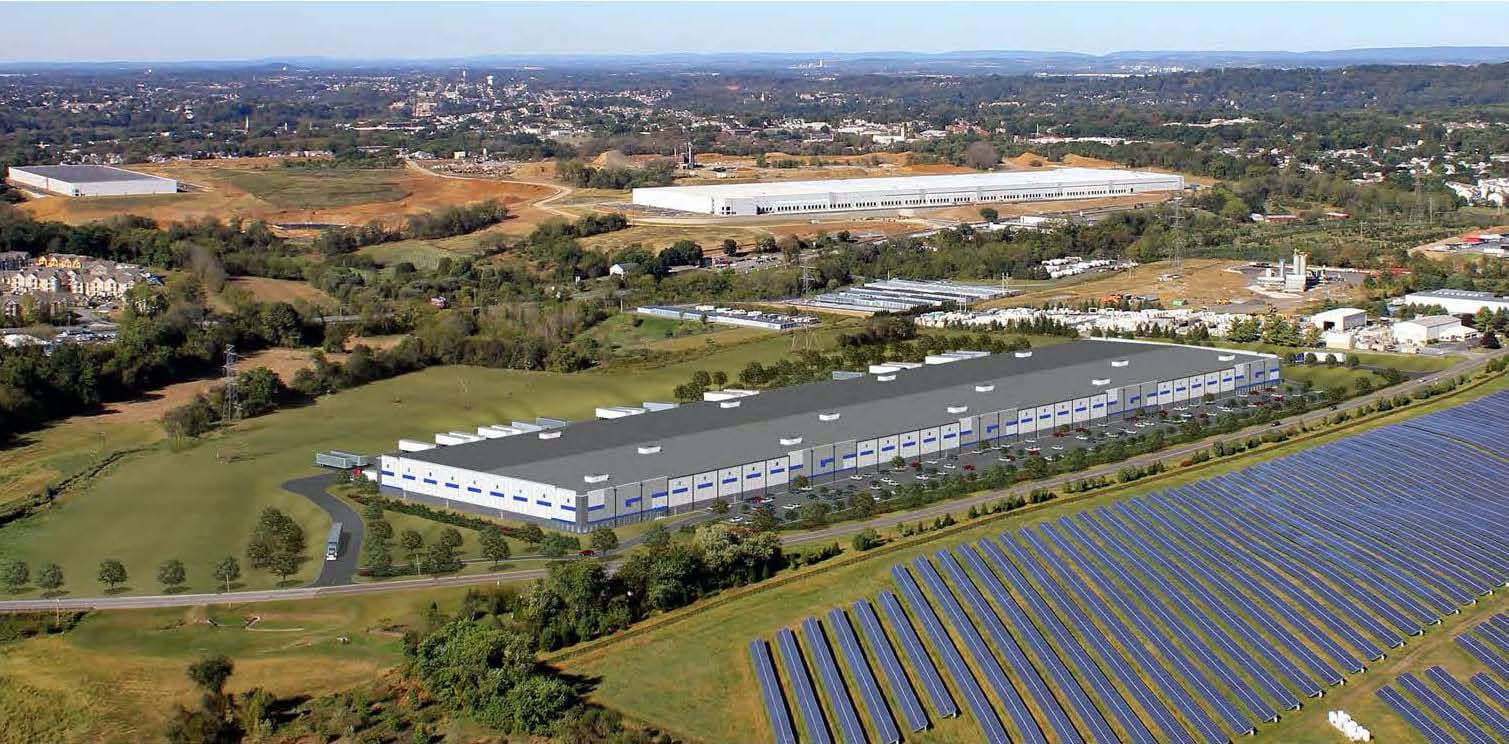 511, 200 sq. ft. Class A industrial building to join the I-78 Corridor
Posted on Sep 9, 2020 in Press
J.G. Petrucci Company announce joint venture to bring new industrial project to Phillipsburg, NJ
J.G. Petrucci Company, Inc., one of the region's leading development and design/build construction firms, announced its new joint venture with PGIM Real Estate. The partners have plans to develop the Phillipsburg Logistics Center at 78, a 511,200 sq. ft. industrial building, which will be available for lease in summer 2021.
Located in Phillipsburg, NJ, the approximately 66-acre site is less than 3 miles from Route 22, Interstate 78, and provides excellent access to the Northeast's' major metropolitan areas. In addition to its premier connectivity and distribution access, the site's location offers future employers a robust local workforce.
The JLL Capital Markets team represented J.G. Petrucci Company to arrange the partnership and will serve as the exclusive leasing agent for the property. The team was led by Senior Managing Directors Jon Mikula and John Plower, while Executive Vice President, Jeff Lockard will lead the lease-up process on behalf of the partnership.
"We are excited to embark on Phillipsburg Logistics Center at 78 with our partners," stated Peter Polt, Executive Vice President at J.G. Petrucci.
"This is a great infill development opportunity that will continue the Phillipsburg Industrial Market's great story. The site provides excellent connectivity between the Northern and Central New Jersey Industrial Markets to the Lehigh Valley Market along the I-78 Corridor. Our team sees this joint venture as a perfect opportunity to develop a facility that will be ideal for businesses looking for ample square footage and easy access to several major highways," he added.
The 511,200 sq. ft. speculative industrial facility will feature 36-foot clear heights, LED Lighting, wide column spacing, two drive-in doors, and ample trailer parking stalls and loading positions.