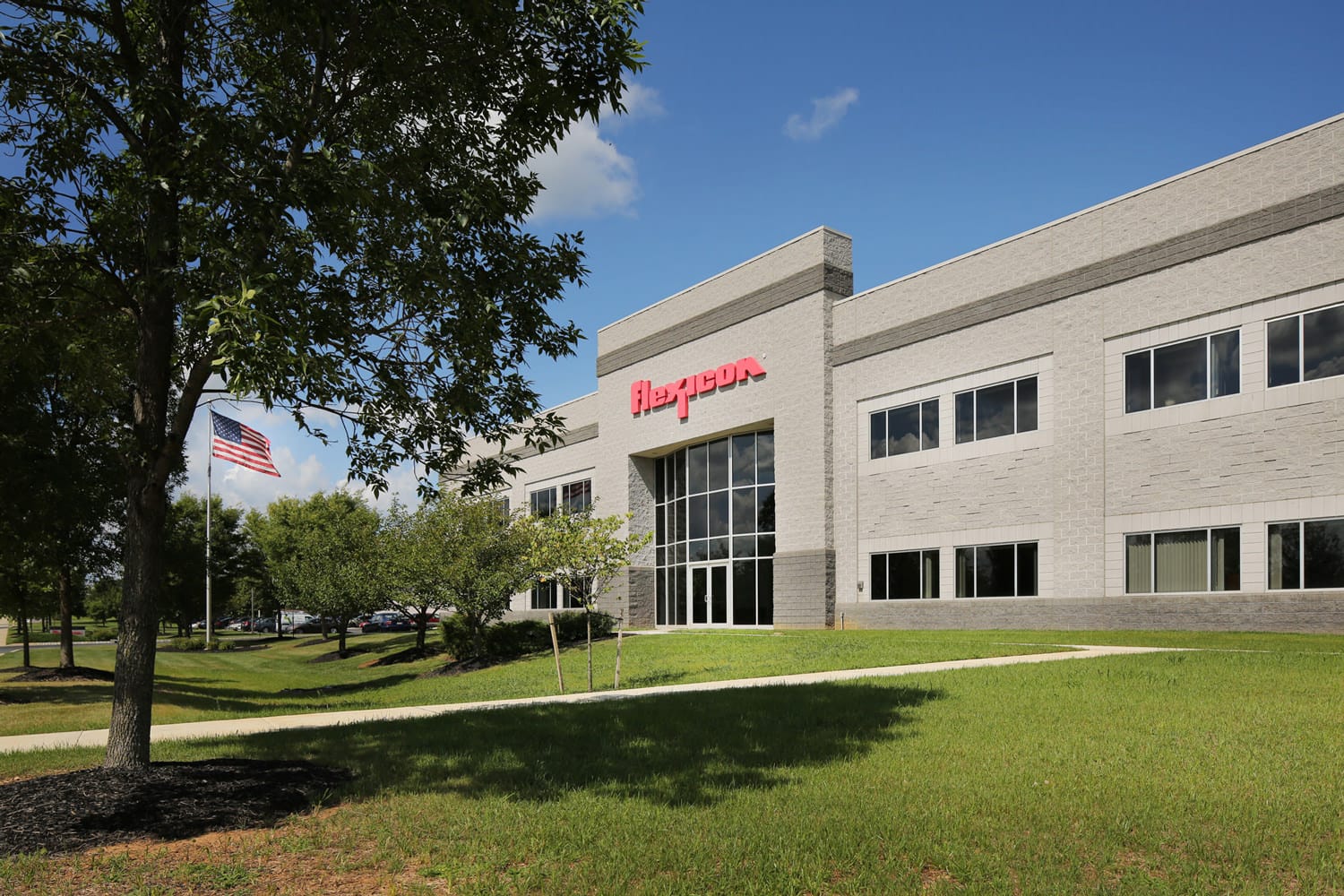 Flexicon Corporation Expands Operations in the Lehigh Valley
Posted on Apr 29, 2020 in Press
J.G. Petrucci supports longtime partner in expansion efforts
J.G. Petrucci Co., Inc., one of the region's leading development and design/build construction firms, announced a new lease with Flexicon Corporation. They will lease an additional 50,280 sq. ft. adjacent to their U.S. headquarters in Lehigh Valley Industrial Park VI at 2500 Emrick Boulevard in Bethlehem, PA.
The signed lease marks the third project for the pair since J.G. Petrucci Co. delivered the 91,000 sq. ft. design/build of their headquarters, followed by a 70,000 sq. ft. expansion.
A world leader in the design and manufacturing of bulk handling equipment, Flexicon will join fellow industry leader, OraSure Technologies, in the 120,000 sq. ft. facility previously developed and owned by J.G. Petrucci Co.
"Our business has been growing rapidly, so we were pleased to find space that was a great fit for our needs almost right next door," explains David Boger, Executive Vice President of Flexicon Corporation. "We have been very satisfied with the work that J.G Petrucci has done with the design/build of our headquarters, so in addition to the space being very close, we also knew that we would be working within a high-quality building."
Owned and operated by J.G. Petrucci Co., the facility features eight loading docks, one drive-in door, and will serve as additional assembly and warehouse space for Flexicon.
Their partnership with J.G. Petrucci Co. has resulted in the delivery of over 150,000 sq. ft. of design/build development space since Flexicon's relocation to the Lehigh Valley in 2001.