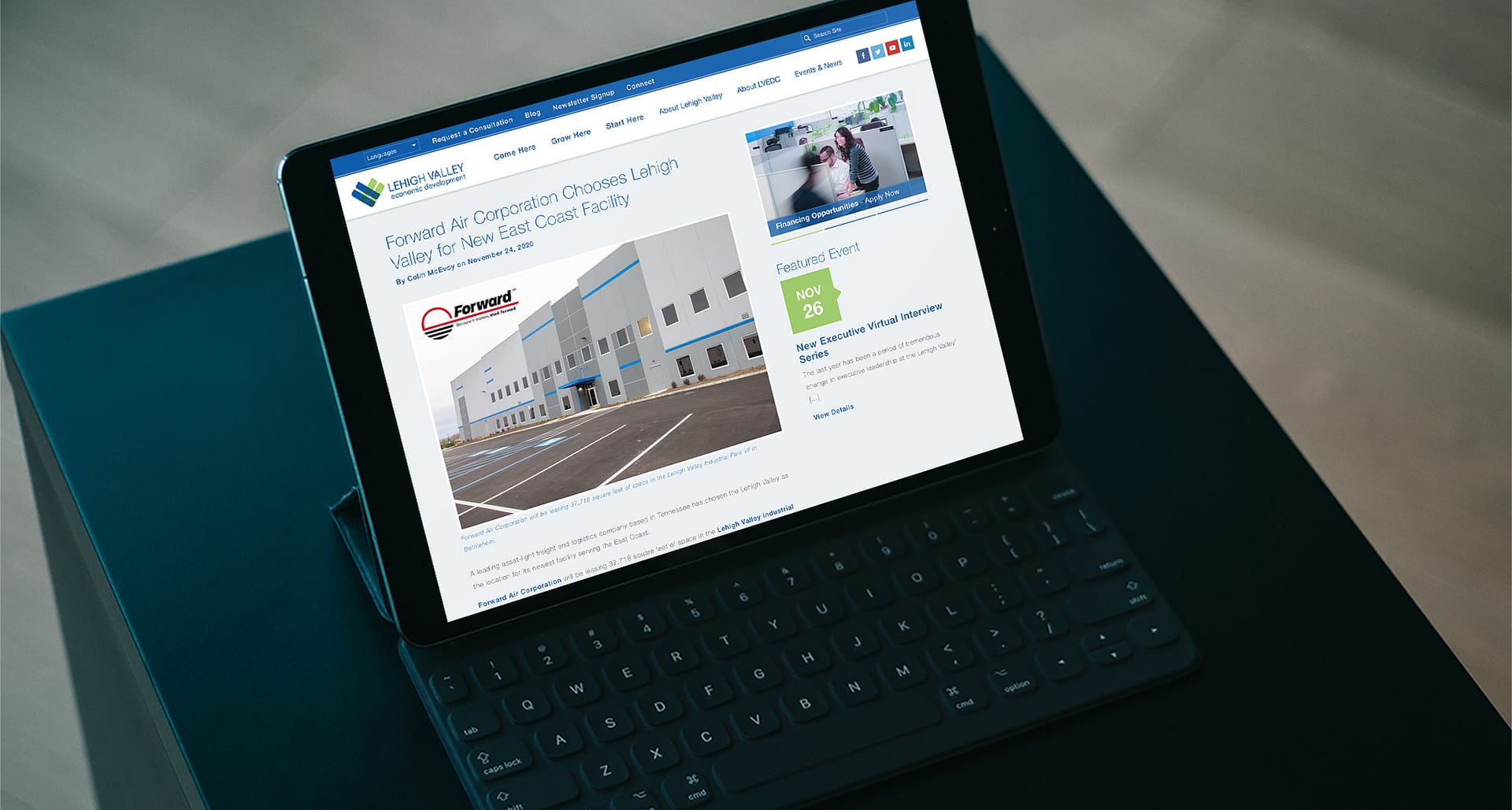 Forward Air Corporation Chooses Lehigh Valley for New East Coast Facility
Posted on Nov 24, 2020 in Press
Originally posted on Lehighvalley.org
Forward Air Corporation will be leasing 37,718 square feet of space in the Lehigh Valley Industrial Park VII in Bethlehem, a project that will create new jobs for the region in the areas of office and sales personnel, dock workers, and independent contractors.
"The Lehigh Valley area is highly attractive for us," said Tom Schmitt, Chairman, President & CEO of Forward Air Corporation. "With manufacturing on the rise and a very capable workforce, we see a tremendous opportunity to grow with the region."
Construction is expected to be completed next month, with the facility up and running in March or April, according to J.G. Petrucci, Inc., the developer handling the project.