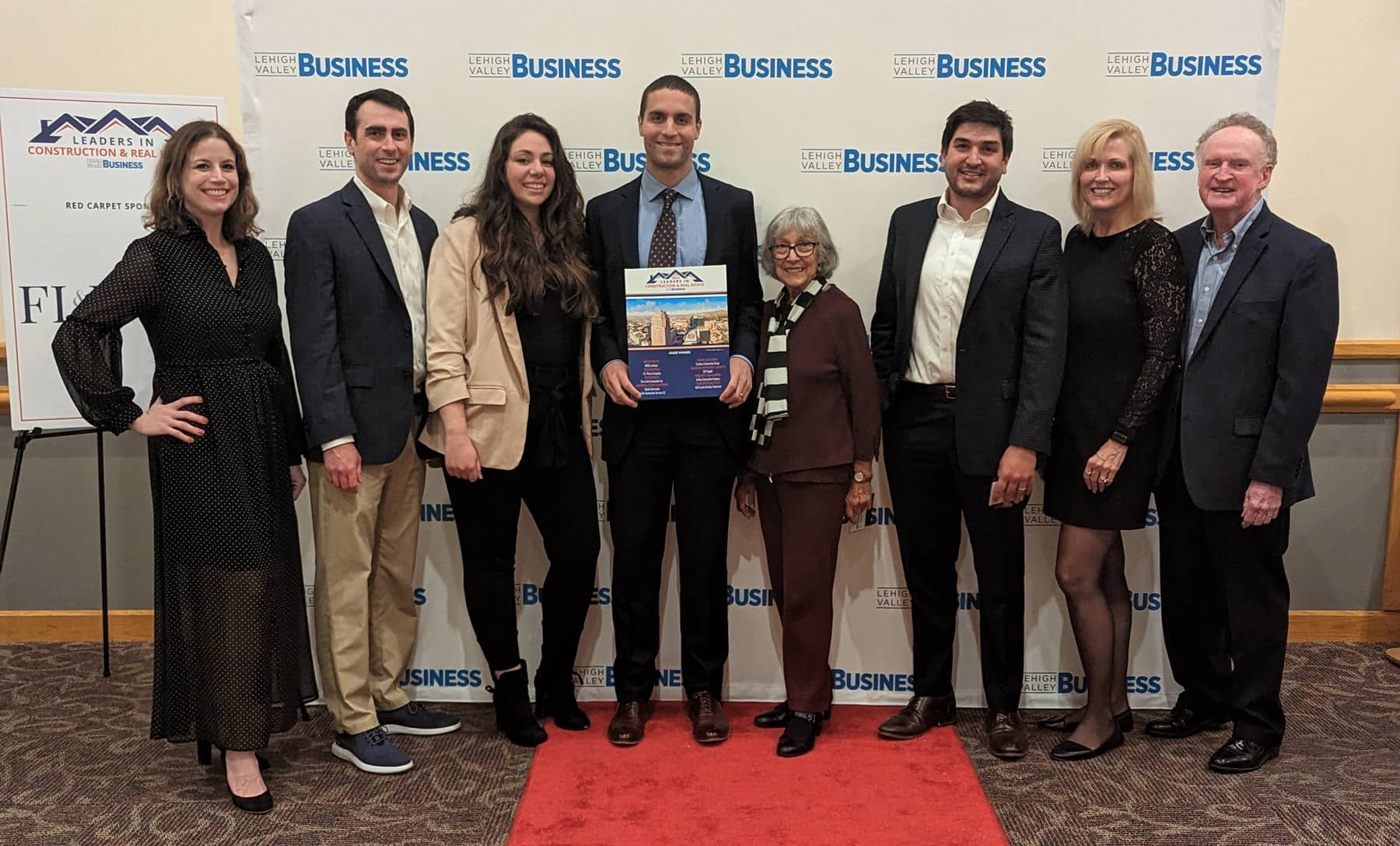 J.G. Petrucci Company Announced as Inaugural Leader in Construction & Real Estate Awards
Posted on Oct 26, 2022 in Press
Lehigh Valley Business has selected J.G. Petrucci Company, Inc. to receive the inaugural Leaders in Construction & Real Estate Award in the category of Developer.
The Leaders in Construction & Real Estate Awards honor the individuals and companies who are changing the landscape of the Lehigh Valley through design, construction, engineering, lending, innovation, and more. The construction categories are architects, developers, engineers, general contractors, homebuilders, lender/bonding agents, project managers, and subcontractors.
Honorees for the Leadership in Construction & Real Estate Awards were chosen by the editorial staff of the Lehigh Valley Business.
"The inaugural Leaders in Construction & Real Estate honorees are leading the way toward growth and prosperity for businesses and families in the Lehigh Valley. They create jobs, build healthy spaces and help families and companies realize their dreams," said Suzanne Fischer-Huettner, senior group publisher of Lehigh Valley Business. "The construction and real estate fields are multifaceted, and we at Lehigh Valley Business congratulate this year's impressive winners."
The inaugural Leaders in Construction & Real Estate recipients will be honored Nov. 1 starting at 4:30 p.m. at DeSales University's University Center, 2755 Station Avenue in Center Valley. Food stations and networking begin at 4:30 p.m. followed by the awards celebration and dessert reception at 5:30 p.m.
J.G. Petrucci Company recently celebrated a win for Project Executive, Dominick Baker, who was recognized as a Lehigh Valley Business' Forty Under 40 award recipient in September. Forty Under 40 recognizes professionals 40 years of age and younger who have been successful in the Greater Lehigh Valley area. Honorees, selected by the editors of Lehigh Valley Business, were chosen based on professional accomplishments, community service and commitment to inspiring change.
"Dominick has made an outsized impact on our company culture. He shows impeccable judgment when working with people and has always been an outstanding team player," says President of J.G. Petrucci Co., Jim Petrucci. Dominick has overseen more than $300M of real estate transactions through his rapidly advancing career since joining JGPCO in Spring of 2017. "His motivation and disciplined work ethic have led to his impressive list of professional accomplishments. Many of his accolades are within Lehigh Valley Industrial Park VII in Bethlehem PA," states Petrucci.