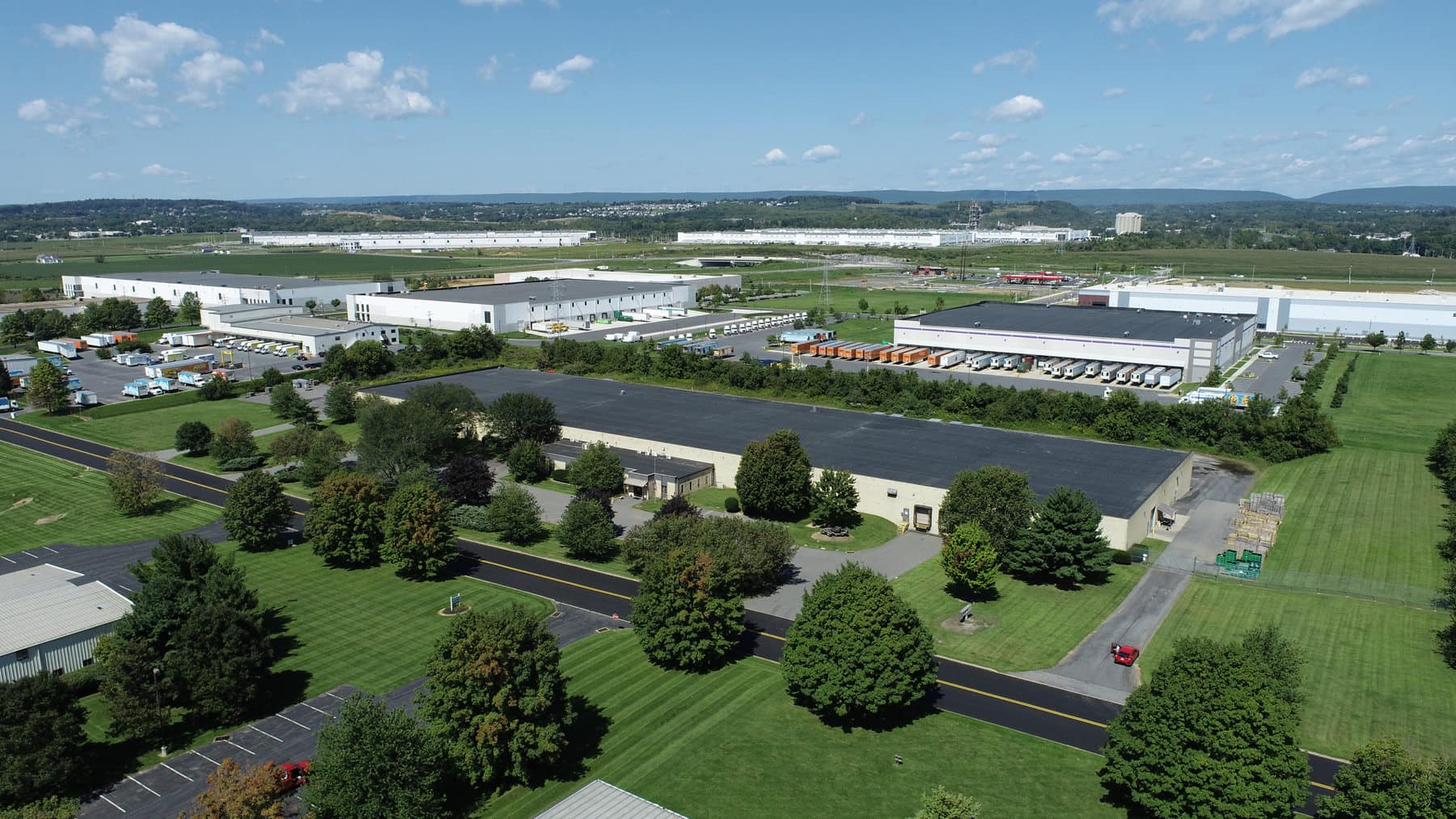 J.G. Petrucci Announces Acquisition of 3 Danforth Drive in Palmer Township, PA
Posted on Jan 28, 2022 in Press
J.G. Petrucci Company, Inc. announced their latest Lehigh Valley industrial acquisition of 3 Danforth Drive in Palmer Township, PA.
The 107,310 sq. ft. industrial building sits on 10.62-acres and features thirty-four (34) loading dock positions, 2,000 amps of power, and just under 1 acre of paved outdoor storage. The building will undergo extensive capital improvements over the next six months, including a new TPO roof, a reconstructed truck court, and new LED lighting.
"3 Danforth is an excellent opportunity for us to deliver 107,000 square feet of space this year to a supply-constrained Lehigh Valley industrial market," explains J.G. Petrucci Company project executive Joe Petrucci. "The building has great bones and is ideal for manufacturing or flex industrial users."
Located in Palmer Township, PA, the building sits strategically between Pennsylvania and New Jersey, offering industrial users direct access to major Northeast Metropolitan Areas within a day's drive. Immediate neighbors include industry leaders such as Mondelez International, Porsche, Grimco Inc., and Frito-Lay.
"The transaction had to come together quickly to close by year-end. Joe Petrucci and his team were the perfect buyers due to their in-house ability to (quickly) value the property, evaluate capital expenses, and execute closing," explains Kevin Hagenberg of SSH Real Estate. "With the renovations Petrucci has planned, compounded with the adaptive/functional design the building offers in the highly sought-after Lehigh Valley, the asset should drive long term value for the landlord."
3 Danforth Drive will be available for lease July 2022.
The transaction marked the latest addition to the firm's expanding Lehigh Valley Industrial portfolio and was arranged by Kevin Hagenberg of SSH Real Estate.