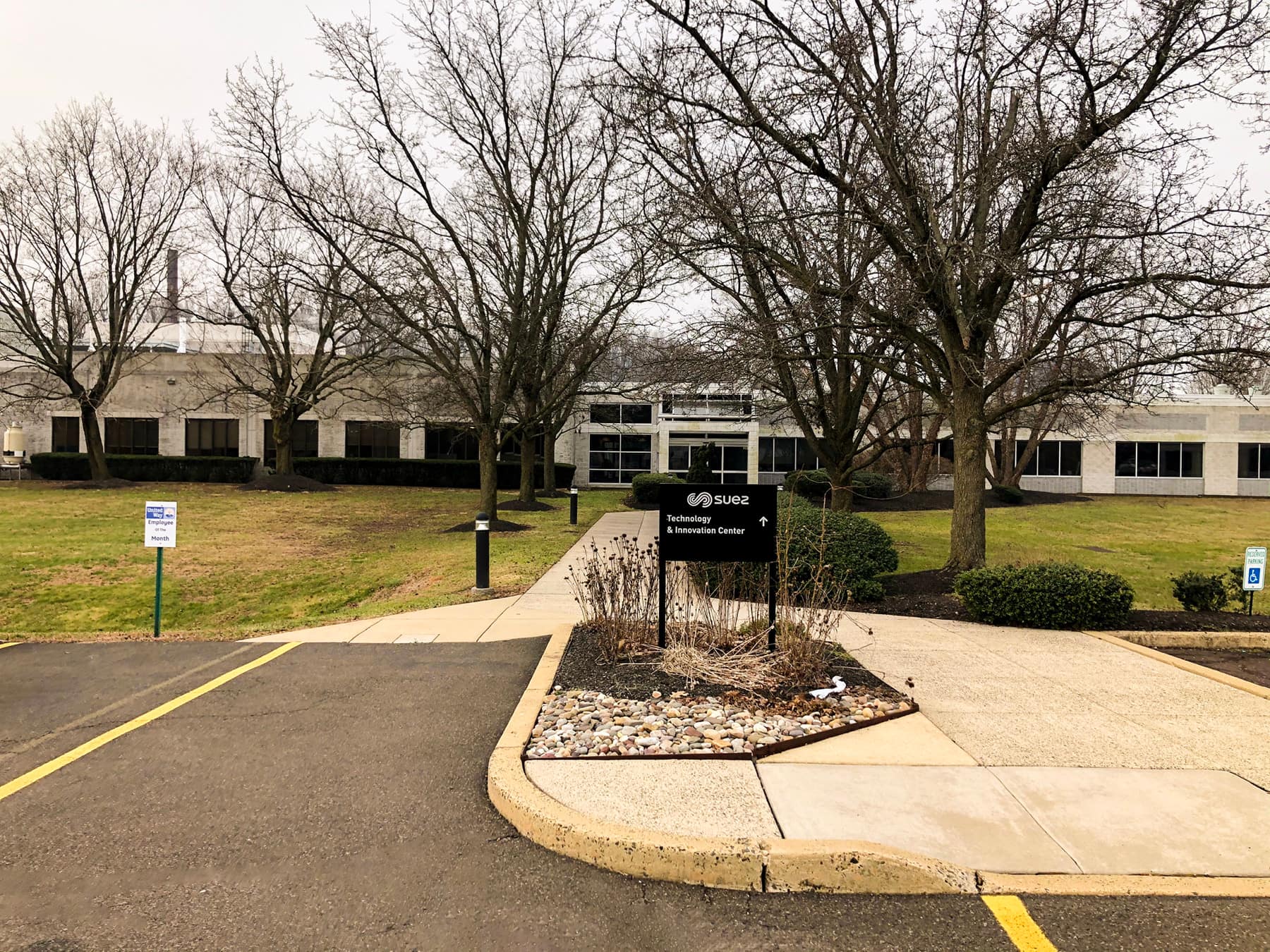 J.G. Petrucci Closes on 46-Acre in Bucks County
Posted on Jun 16, 2021 in Press
J.G. Petrucci Company, Inc., recently closed on a 46- acre site, formerly known as the SUEZ-Water Technologies & Solutions Campus (WTS) in Bensalem, PA. Located at 4636 Somerton Road, Trevose, PA, the campus is comprised of 12 buildings.
SUEZ is an international provider of chemicals and equipment for water treatment and processing. It will continue to lease approximately 93,000 sq. ft. of existing space. In addition, a former GE subsidiary, RLS USA, Inc., will lease 20,000 sq. ft. for research and development.
The site is strategically located within the Mid-Atlantic region, less than 20 miles from Philadelphia, PA, and Trenton, NJ, just off I-95 and the Pennsylvania Turnpike. In addition to the site's connectivity, the campus sits within the Bucks County Industrial submarket, offering access to a strong labor pool and multiple public transportation networks.
"With a project of this size and complexity, teamwork was critical to the overall success of the transaction. Andrew Somple (NAI Hanson) and Jeff Licht (NAI Mertz) arranged the sale and lease-back with SUEZ, Patrick Lafferty (Lee and Associates) arranged the lease with RLS USA, Inc., and Jon Mikula (JLL) arranged the financing," Explains J.G. Petrucci's Principal, Greg Rogerson. "Our hats off to all four brokers, whose hard work and dedication turned this transaction into a reality."
The remaining portion of the campus will be demolished to provide one of the region's largest industrial development opportunities. The work will be completed by J.G. Petrucci's affiliate construction firm Iron Hill Construction Management.