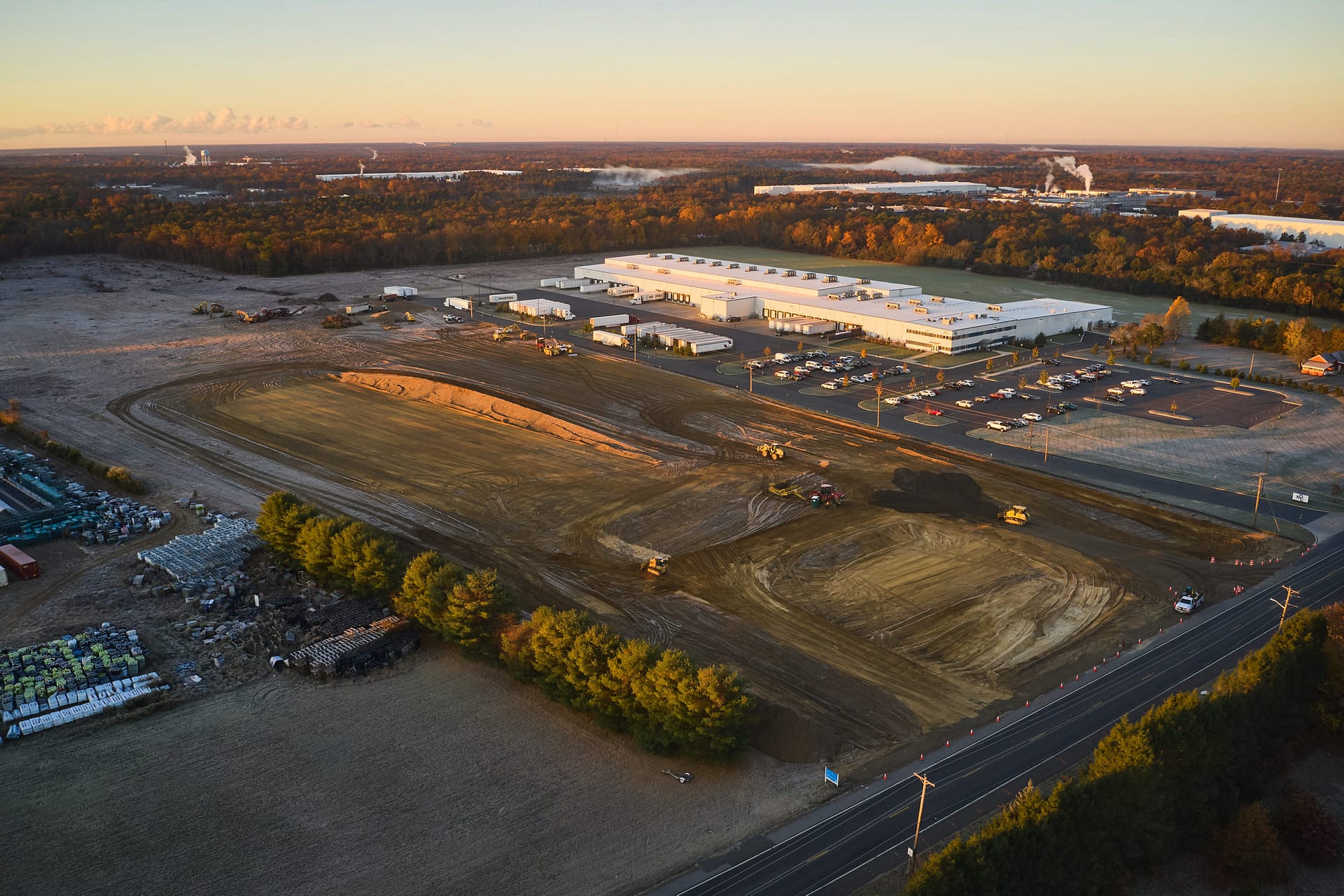 J.G. Petrucci Company Celebrates Groundbreaking in it's 101st Municipality
Posted on Nov 13, 2023 in Press
Cold Storage Project Marks Significant Milestone for the Company
J.G. Petrucci Company, Inc. (Petrucci), one of the region's leading development and design/build firms, proudly announces the groundbreaking of a highly anticipated project in Vineland, NJ, marking a significant milestone for the company. With this project, Petrucci has delivered quality projects in 101 municipalities.
Over the last 36 years, the firm has designed and built in 51 New Jersey municipalities, 46 Pennsylvania municipalities, and three out-of-market (TX, DE, MA). Petrucci is now building at 1615 West Garden Road in Vineland, NJ on a 256,100 sq. ft. high bay freezer/cooler facility for a leading international cold storage company.
"We are thrilled to celebrate this milestone as we break ground in our 101st municipality, Vineland NJ," said Jim Petrucci, Founder and President of J.G. Petrucci Company, Inc. "Our team has built a reputation in NJ and PA that we are proud of. Maintaining strong relationships with local municipalities has been instrumental in our success."
1615 West Garden Road is situated on 43-acres and offers easy access to I-295. A sought-after location for its strong economic base development, tax abatement programs and industries, this location provides quick and easy access to all major highways and over a third of the United States population.