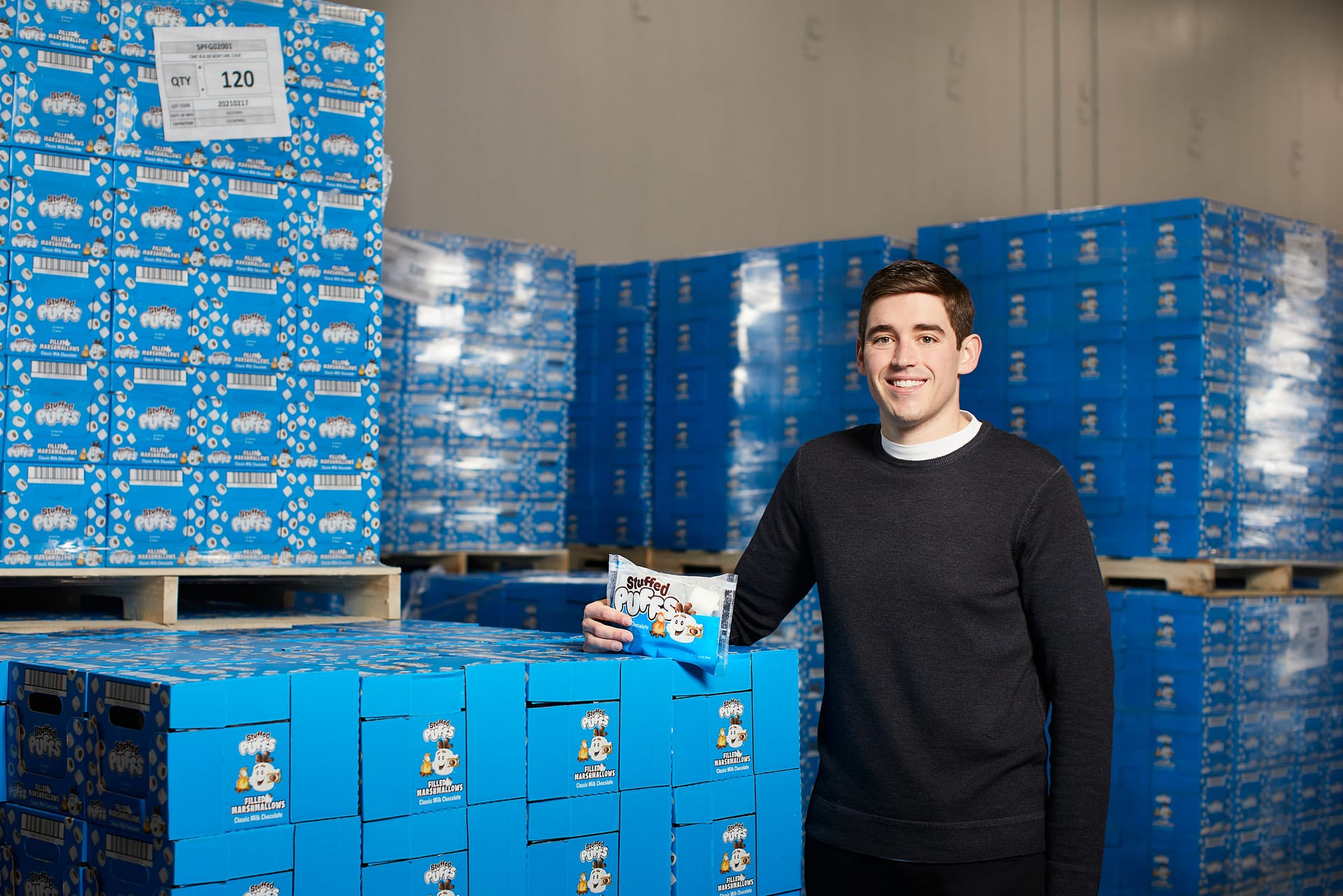 J.G. Petrucci supports the next generation of food entrepreneurs
Posted on Apr 28, 2021 in Press
Long Island native Michael Tierney first met former FreshPet CEO Richard Thompson at a tradeshow in 2017. As the creator of Stuffed Puffs and Mikey's, Tierney needed a manufacturing and investment partner to take his creations to the next level.
A visionary in the consumer packaging and food/beverage industry, Richard Thompson invested in Tierney's two concepts and brought them into the food, beverage, and pet innovation and scale-up center called Factory LLC in Bethlehem, PA.
Thompson had recently partnered with J.G. Petrucci to redevelop and revitalize a historic Bethlehem Steel building into a state-of-the-art food, beverage, and pet innovation and scale-up center. J.G. Petrucci strategically constructed the 40,000 sq. ft. space to house all resources and expertise needed to support emerging food and beverage companies' innovation and growth.
The collaborative space features a best-in-class commercial kitchen with live video capabilities and food safety areas, with refurbished shipping containers serving as unique office spaces.
"What Rich and J.G. Petrucci have created here on South Side with the Factory, is a testament to their dedication and support to their clients," explains Tierney. "They have created an incredible, diverse space that has allowed us to develop further each aspect of our business for both of our products, setting us up for success."
J.G. Petrucci's primary goal with the historical site's redevelopment was to design a space that fosters growth, innovation, and entrepreneurship. With the Factory's support, Michael was able to bring the chocolate-filled marshmallows, Stuffed Puffs, and his gluten-free handheld baked goods, Mikey's, to the forefront of the consumer market.
After seeing the drastic demand for Stuffed Puffs, Tierney needed additional manufacturing space to meet the growing demand. J.G. Petrucci provided an effective solution with a long-term, 150,000 sq. ft. lease at Lehigh Valley Flex Center, less than 5 miles from the Factory.