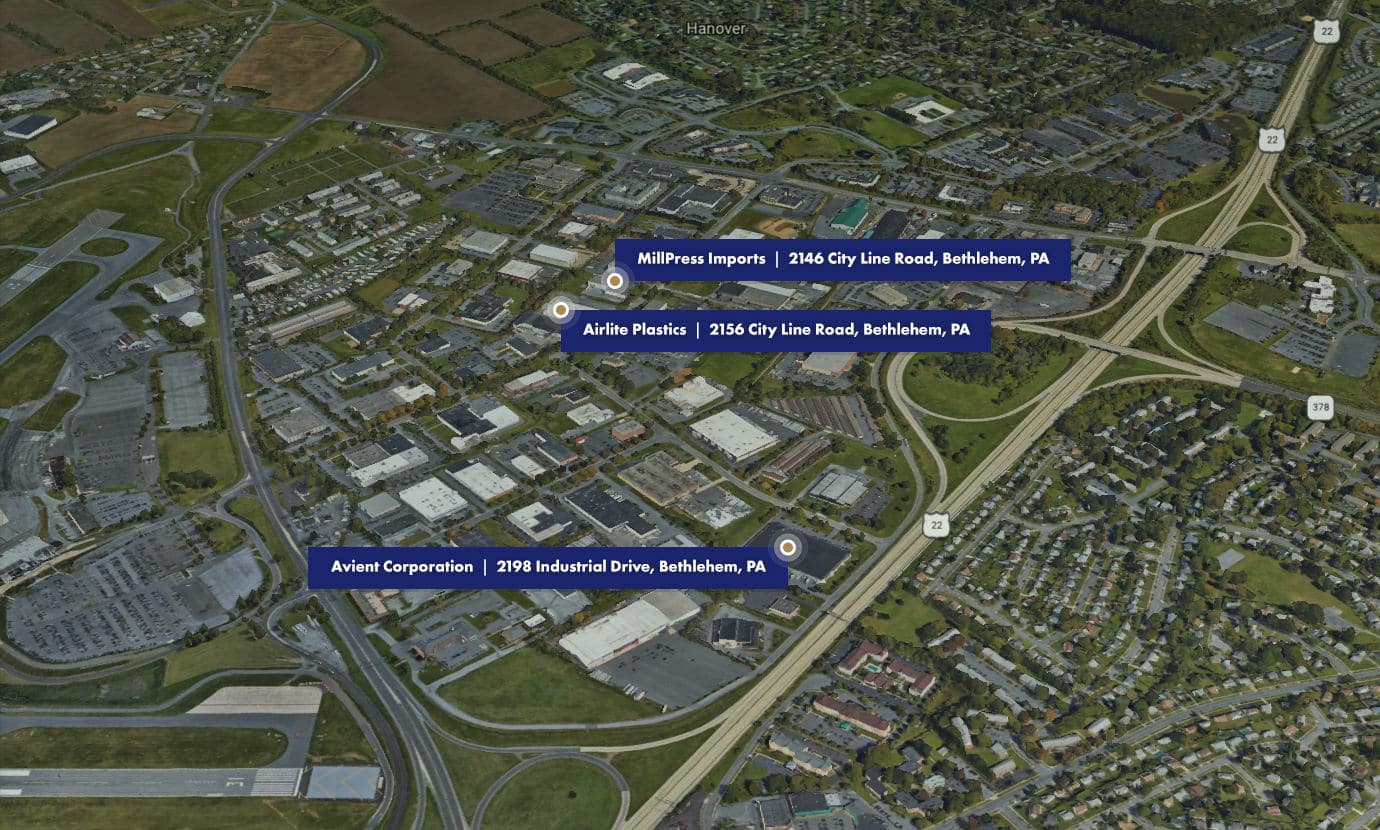 J.G. Petrucci Tenants Remain Bullish on the City of Bethlehem
Posted on Apr 9, 2021 in Press
J.G. Petrucci provides flexible solutions for Lehigh Valley tenants
J.G. Petrucci Company, Inc., has extended and expanded several leases in its Bethlehem, Pennsylvania portfolio. The City of Bethlehem sits at the center of the Lehigh Valley, which ranks as the 64th largest economy in the United States. The Valley offers access to more than 40% of the nation's population within a single day's drive and excellent proximity to all major Northeast Metropolitan areas, making it one of the most desirable locations for distributors along the eastern seaboard.
The City of Bethlehem has been one of the main drivers behind Lehigh Valley's sustained growth. By fostering public-private partnerships and encouraging a business-friendly environment, the City has been able to consistently attract high-quality businesses looking for a home. J.G. Petrucci is well-positioned to provide flexible solutions to these businesses as they expand their presence in the City.
MillPress Imports, a premier supplier of fresh, high-quality extra virgin olive oils, recently extended its lease at 2146 City Line Road in Bethlehem. The 25,000 sq. ft. space in LVIP I will continue to serve as the family-owned company's headquarters.
Next door at 2156 City Line Road, Airlite Plastics extended its lease of the 46,400 sq. ft. warehouse facility. The state-of-the-art facility allows the innovative packaging company to support its manufacturing capabilities.
A mile from the Lehigh Valley International Airport at 2198 Industrial Drive, Avient Corporation, formerly PolyOne, has extended its lease and expanded its footprint an additional 10,329 sq. ft. to occupy a total of 42,000 sq. ft. A leading provider of specialized custom color and additive concentrates, Avient recognized the benefits of the excellent location and the flexibility that J.G. Petrucci could offer.
"I am encouraged that these companies see the benefits of continuing operations in the City of Bethlehem in J.G. Petrucci facilities," explains Mayor Donchez. "Their continued investment is proof that Bethlehem is business-friendly."