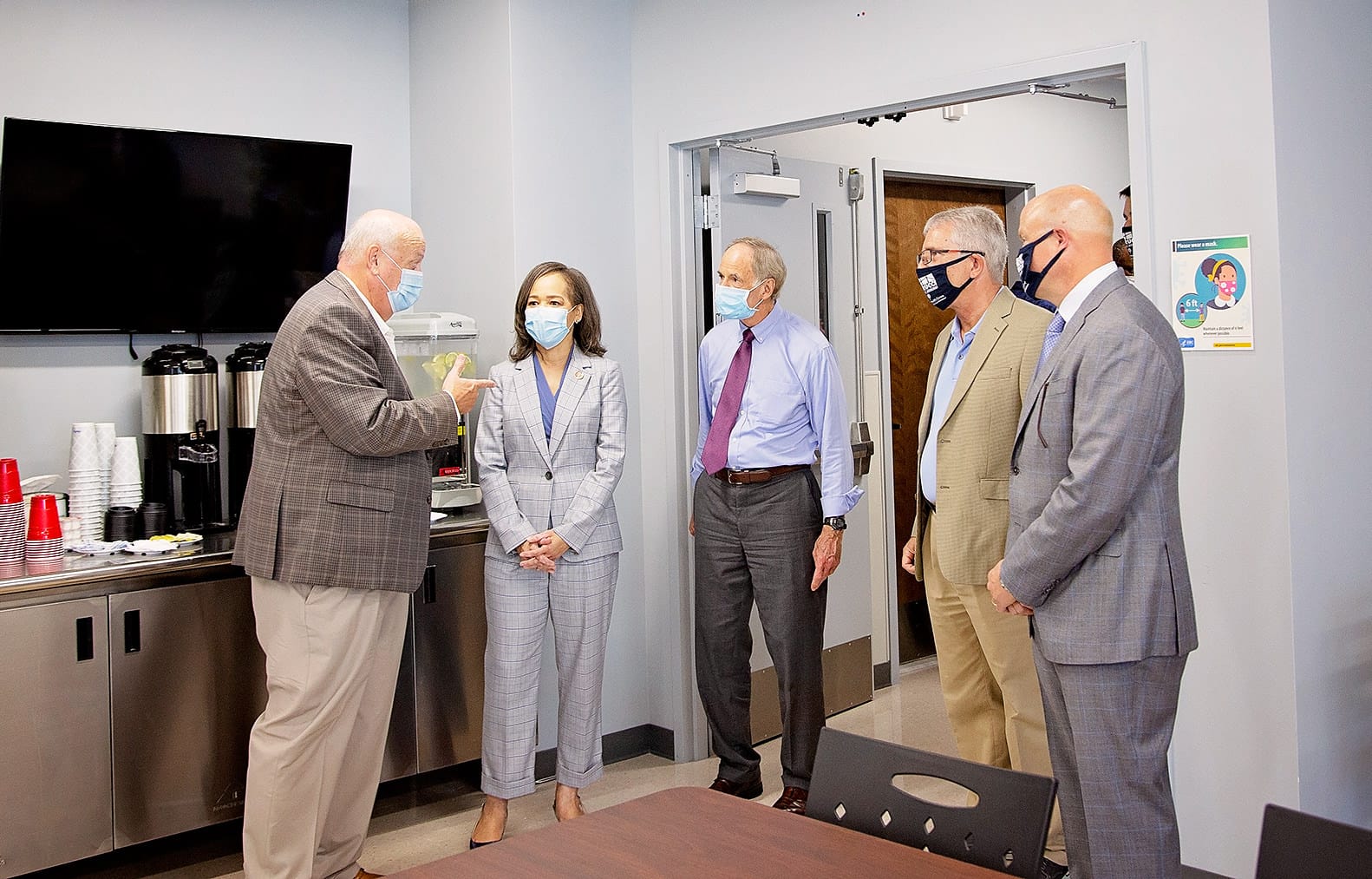 PeachTree Health Group Celebrates New Facility With Ribbon Cutting Ceremony
Posted on Aug 25, 2020 in Press
J.G. Petrucci Co. recently completed the expansion of the community-based brain injury rehabilitation center
The newly constructed PeachTree Health Group (PeachTree) Rehabilitation Center marked its official Grand Opening on August 24, 2020, with a ribbon-cutting ceremony hosted by PeachTree and the region's leading development and design/build construction firm J.G. Petrucci Company.
J.G. Petrucci Co., Inc. recently completed their second project for the healthcare provider in Harbeson, Delaware. The $20-million project will feature 78-units for PeachTree, a full-service, 24-hour assisted living facility that will provide the highest quality of brain injury rehabilitation services to its residents.
"We are very excited to celebrate PeachTree and our ability to grow with residents of Southern Delaware, specializing in meeting the individual needs of adults with traumatic brain injuries," explains President of PeachTree, James F. O'Connor. "We are also pleased to see that growth extend to our partnership with the J.G. Petrucci. Like a Peach Tree, Together We all Grow."
The United States Senator Tom Carper and Congressmen Lisa Blunt Rochester were among the guests attending the Ribbon Cutting ceremony. Guests toured the development and design/build construction project, featuring a full-service restaurant-style family dining, state-of-the-art kitchen equipment, and design, activity rooms, physical therapy services, exercise rooms, and more.
"We are thrilled to celebrate our long-time partners on the opening of their new facility," explains Principal of J.G. Petrucci Company, Greg Rogerson "Their dedication and service to their surrounding communities, is a testament to their patient and community-centric health approach."
Cerminara Architect designed the project. Bohler Engineering was the civil engineer. Construction work was completed by J.G. Petrucci's in-house construction firm – Iron Hill Construction Management, based in Bethlehem, Pennsylvania.