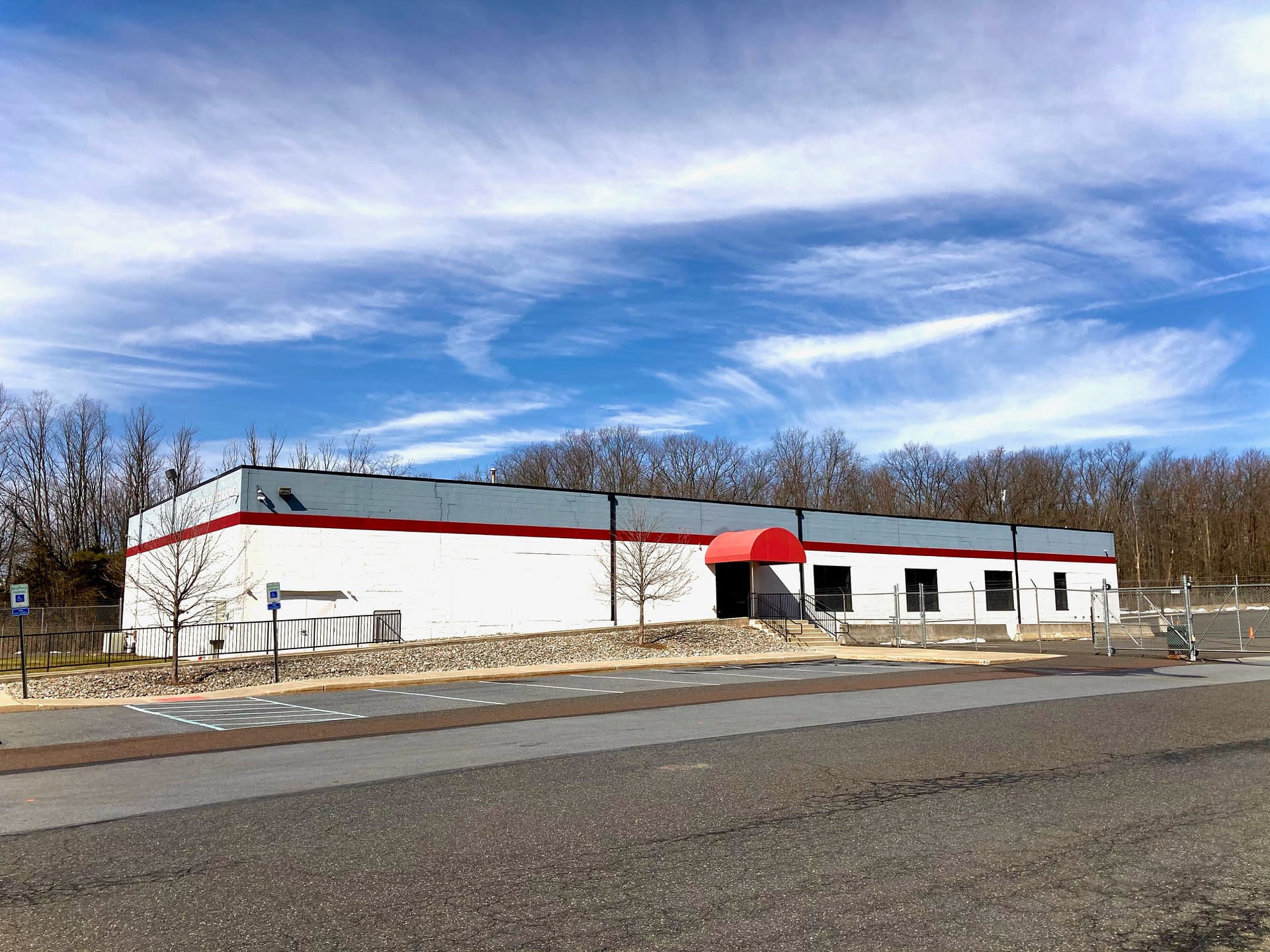 U.S. Xpress signs with J.G. Petrucci Company Inc.
Posted on Apr 29, 2021 in Press
J.G. Petrucci Company, Inc., is pleased to announce the successful lease-up of 4815 Crackersport Road in South Whitehall Township. J.G. Petrucci acquired the vacant motor freight terminal in early January of this year and successfully leased the space less than two months later. One of the nation's largest truckload carriers, U.S. Xpress, will occupy the 14-acre paved terminal, located just off Route 22.
U.S. Xpress hoped to take advantage of the numerous amenities that the Lehigh Valley has to offer and turned to J.G. Petrucci for a solution. The latest addition to its portfolio, 4815 Crackersport Rd., offered the connectivity U.S. Xpress was looking for while providing the option for expansion and creating an effective long-term solution.
"We're excited about the growth of our terminal network in the northeast market and the additional support it will provide our customers and drivers in the region," said Nick Lemm, Director of Corporate Real Estate & Facilities for U.S. Xpress.  "We look forward to working with J.G Petrucci and Iron Hill Construction for renovation and expansion."
Phase 1 of the project includes cosmetic and tenant-specific functional modifications to the existing building. Once completed, the expansion phase of the project will begin. The second phase of the project will involve the addition of a truck/trailer repair and maintenance facility to the site. The new maintenance facility will serve as a Motor Freight Terminal for U.S. Xpress, provide office space, a driver's lounge, education space for driver training/orientation, and space for light maintenance, repair, and washing.
J.G. Petrucci's in-house construction firm, Iron Hill Construction Management, will complete the renovation and expansion. Jon Gelman of Gelcor Realty represented J.G. Petrucci Company, and David Lane of Burr & Temkin represented U.S. Xpress.