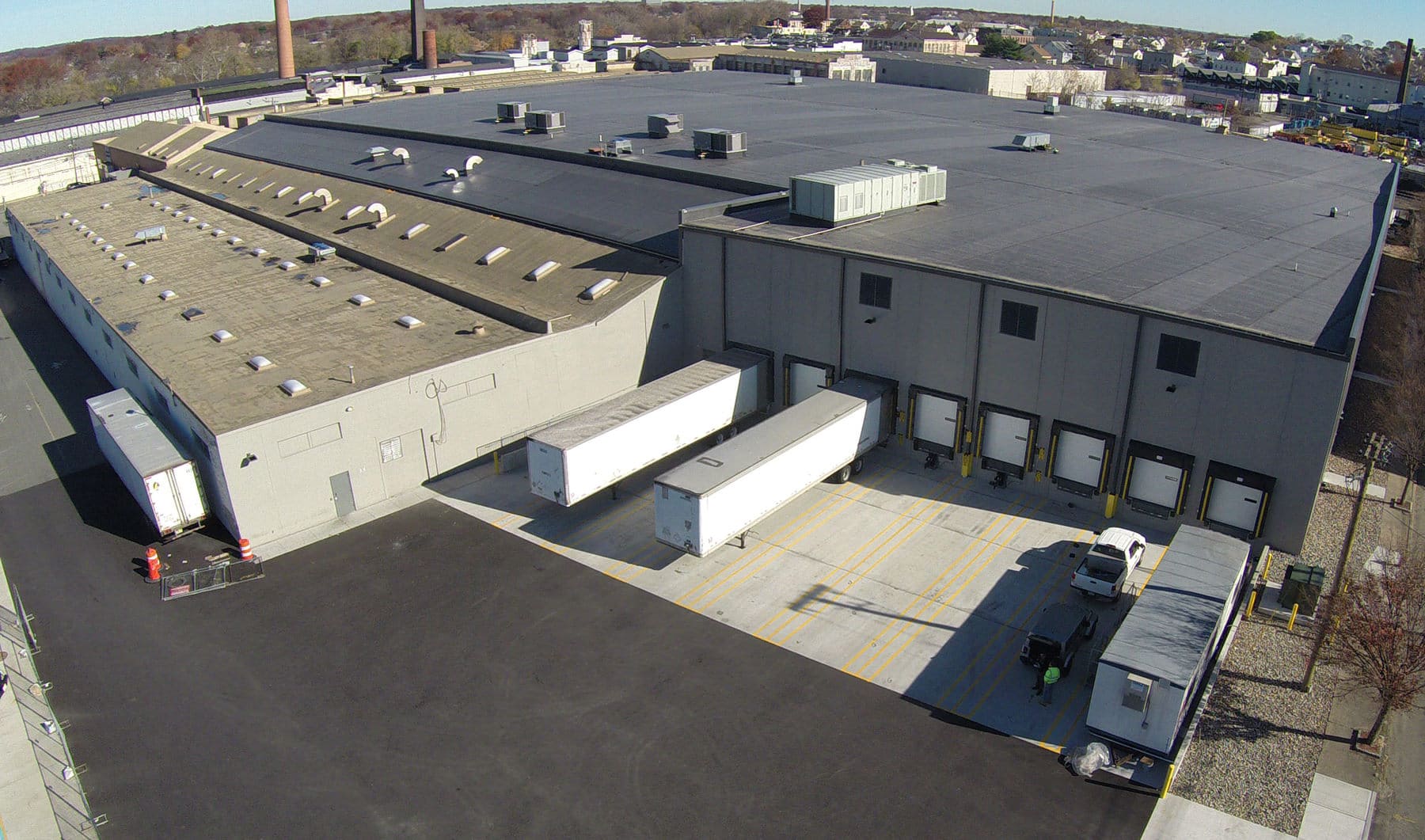 Accurate Box Company Continues Growth in New Jersey with a Little Help from J.G. Petrucci Company, Inc.
Posted on Aug 19, 2019 in Projects
Accurate Box Company, one of the largest independent box manufacturers of litho-laminated packaging in the United States, was on a major growth path in 2015. Operating in a building over 130-years old in Paterson, NJ, the company was in search of a new facility that could meet the expansion of its operations, and create a modern and more desirable atmosphere for its employees.
Lisa Hirsh, President of Accurate Box, turned to J.G. Petrucci for help in meeting her business needs. "We were operating in an extremely old building and needed a forward-thinking, professional company to help us improve our existing location and build us a new facility, all without disrupting our day-to-day operations," she said. "J.G. Petrucci was recommended to us by many of its former clients, and we are extremely pleased we took their advice," she added.
This was a two-phase project that was completed in just two years. J.G. Petrucci designed several capital improvements to Accurate Box's existing facility, and also developed a 210,000-square-foot expansion to its existing warehouse in Paterson, that did not disrupt the company's operations during construction.
This building expansion came with some environmental challenges, a common occurrence with manufacturing operations. J.G. Petrucci was able to bring in environmental professionals to clean up the land, gain the proper building permits, and proceed with construction. In addition to the new building, a water retention basin was created below the parking lot to accommodate the additional square footage of the building. Accurate Box moved into the new facility in August 2017, adding new equipment to accommodate its successful growth. It also plans to add more than 50 new employees to its existing staff.
" Accurate Box is always committed to the quality and integrity of its products and the needs of its customers," Hirsh stated. "J.G. Petrucci Co. is extremely dedicated to its work and delivering high-quality products that meets and exceeds its clients' expectations. The entire team was very professional and kept us informed of the development process every step of the way. We would absolutely work with them in the future and recommend them to others," she added.