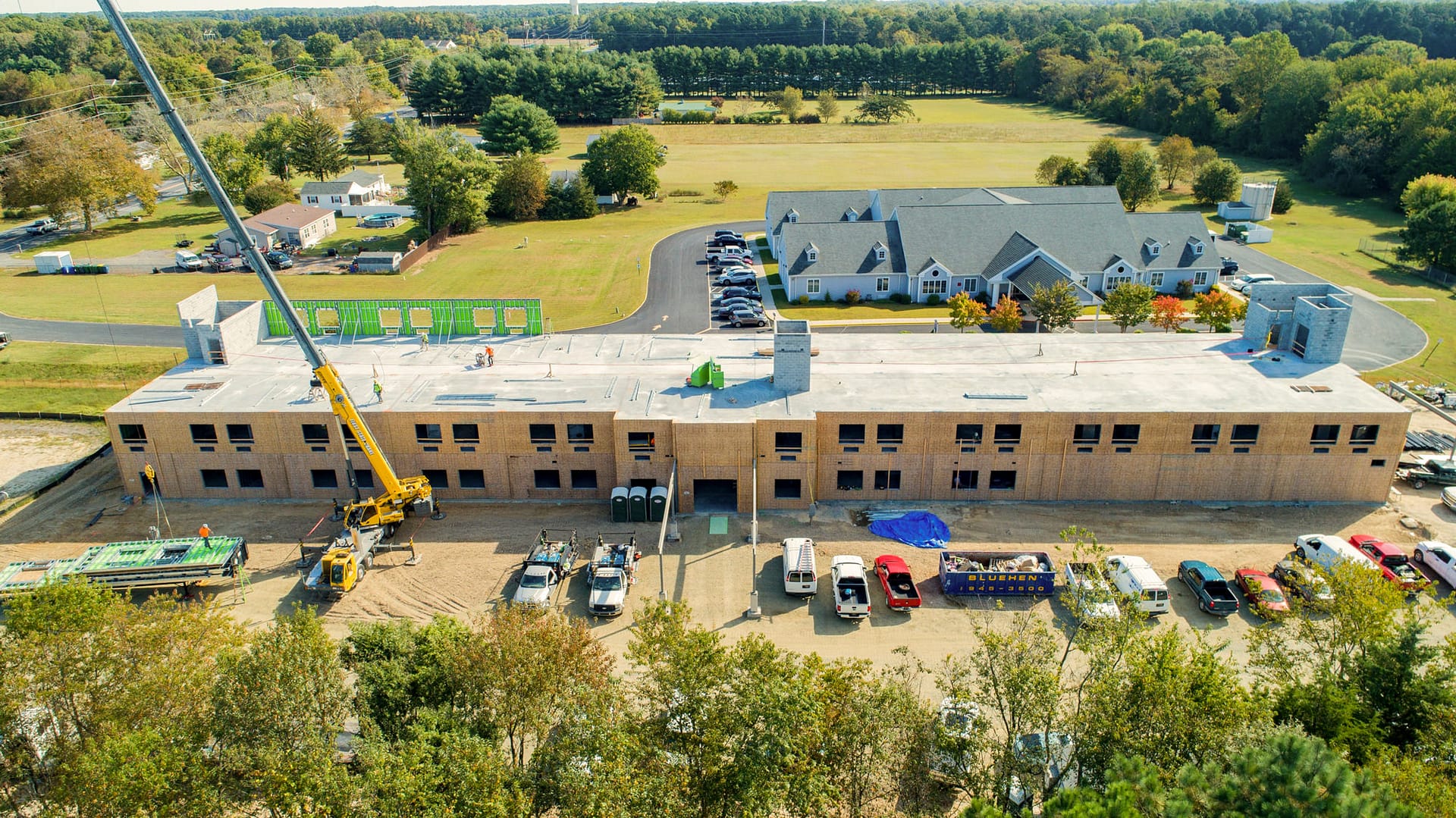 J.G. Petrucci announces second project for community based brain injury rehabilitation center
Posted on Oct 9, 2019 in Projects
Development and design/build firm helps facilitate expansion into Lewes, Delaware
J.G. Petrucci Co., Inc., one of the region's leading development and design/build construction firms, recently announced that it has commenced on a second project for a home and community-based brain injury rehabilitation center in Lewes, Delaware.
The development and design/build construction project features 78-units for PeachTree Health Group. The full-service, 24-hour assisted living facility, will provide the highest quality of brain injury rehabilitation services to its residents.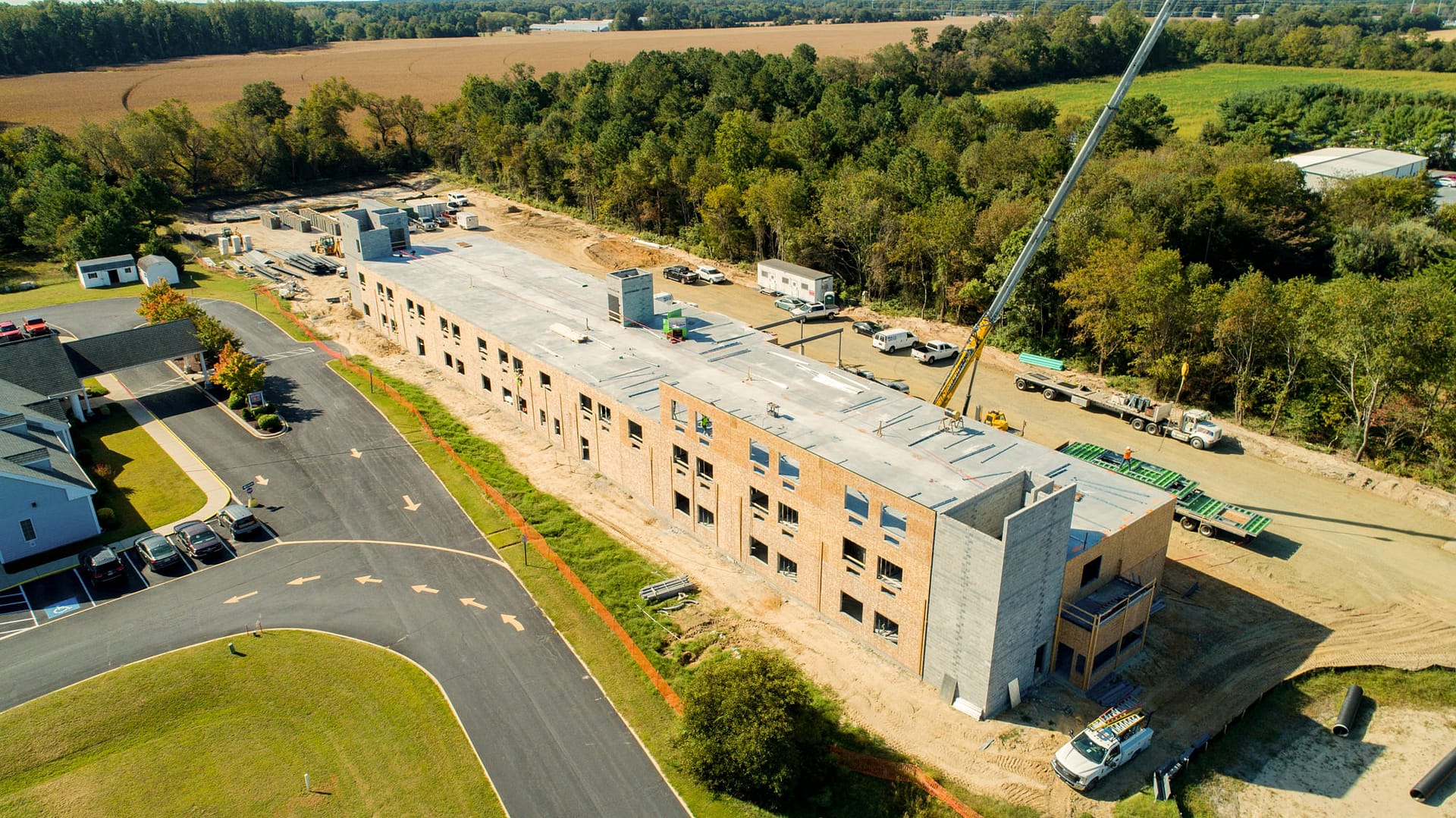 "The mission of this firm is critical to our communities and we are pleased to be working with them again on a second project as they continue their expansion into new markets," explains Greg Rogerson, Principal at J.G. Petrucci. "We look forward to delivering another successful project to this team!"
The $20-million project will feature a full-service restaurant-style family dining with state of the art kitchen equipment and design, activity rooms, physical therapy services, exercise rooms, and more.
"We needed a partner that really understood our operations to expand our services into the Delaware market," explains Jim O'Connor, President of PeachTree Health Group. "We felt comfortable working with the J.G. Petrucci team again since they brought so much value and knowledge to our project in Warminster, Pennsylvania. The team achieved our full development approvals in less than 4-months and construction is coming along much quicker than we had excepted."
The project was designed by Cerminara Architect. Bohler Engineering is the civil engineer. Construction work is being completed by J.G. Petrucci's in-house construction firm – Iron Hill Construction Management based in Bethlehem, Pennsylvania.