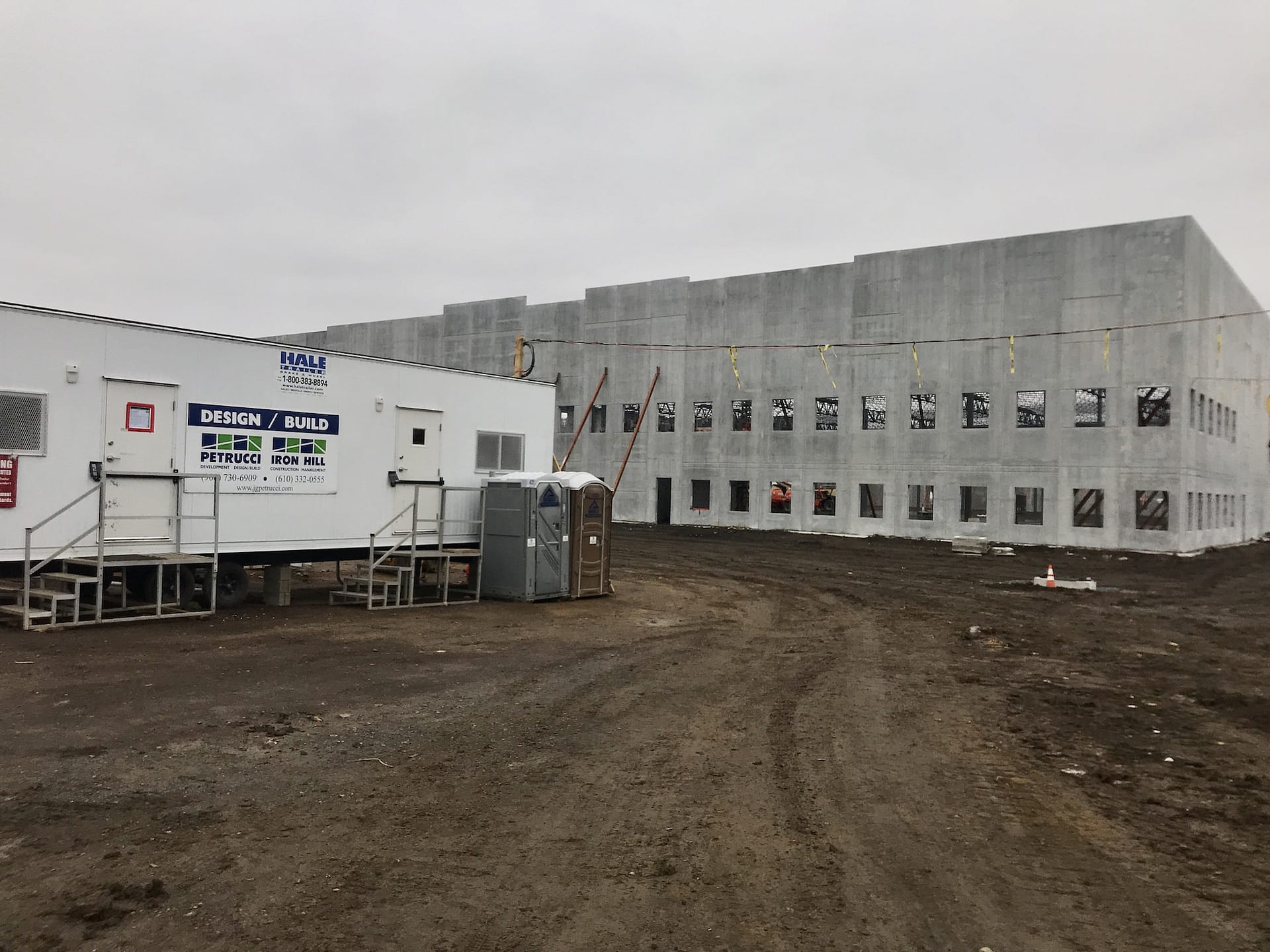 J.G. Petrucci helps grow EcoTech Marine's New England footprint
Posted on Mar 20, 2020 in Projects
Leading aquarium equipment manufacturers will lease 50,290 sq. ft. in LVIP VII
J.G. Petrucci Company Inc., recently announced that EcoTech Marine would lease a portion of the 88,007 sq. ft. facility in Lehigh Valley Industrial Park VII. The project came to fruition with the support of the City of Bethlehem officials, the Lehigh Valley Economic Development Corporation, and the Lehigh Valley Industrial Park executive teams.
"EcoTech Marine's return to the City of Bethlehem has been a long-term objective of LVIP," states Kerry Wrobel, President of Lehigh Valley Industrial Park. "EcoTech, a small, advanced technology manufacturer, with a highly trained workforce, is the standard for businesses we're targeting for our business centers, and we are thrilled to have them join LVIP. Special thanks to J.G. Petrucci for their solid work in making this project a reality."
Owned and operated by J.G. Petrucci Company, the new facility will help streamline the manufacturing process of EcoTech's technology to meet their increasing product demand. "The team at J.G. Petrucci has been incredible," said Patrick Clasen, Director of Finance at EcoTech Marine. "Their expertise and local knowledge create a potent and effective mixture that saved us time and money."
The 50,290 sq. ft. development and design/build construction project features a 27,659 sq. ft. warehouse with 32′ ceiling clear height, and a 20,116 sq. ft. two (2) story office space. The open concept will feature a conference room, break room, research & development area, and specialized manufacturing space.
Construction of the state-of-the-art facility commenced in Fall 2019 and is slated for completion by Q4 2020.
"We are excited that EcoTech Marine, which started at Lehigh University and launched in Bethlehem, is coming home," explains Bethlehem's Mayor, Robert Donchez. "The City is extremely focused on supporting innovative startup companies through programs like our Keystone Innovation Zone and EcoTech serves as the marquee example to other entrepreneurs looking to achieve success."
"EcoTech Marine is a real Lehigh Valley economic success story. Its founding here out of Lehigh University is an example of the region's support of innovation, and its continued growth in the market represents our first-class manufacturing assets," explains Don Cunningham, President & CEO of the Lehigh Valley Economic Development Corporation (LVEDC). "We are grateful that the Lehigh Valley has helped to make possible each chapter of EcoTech's continued growth and success."
Now in its second decade, EcoTech Marine continues to expand their developing efforts to provide meticulously engineered products to help create a healthy, safe, and smart aquarium ecosystem.