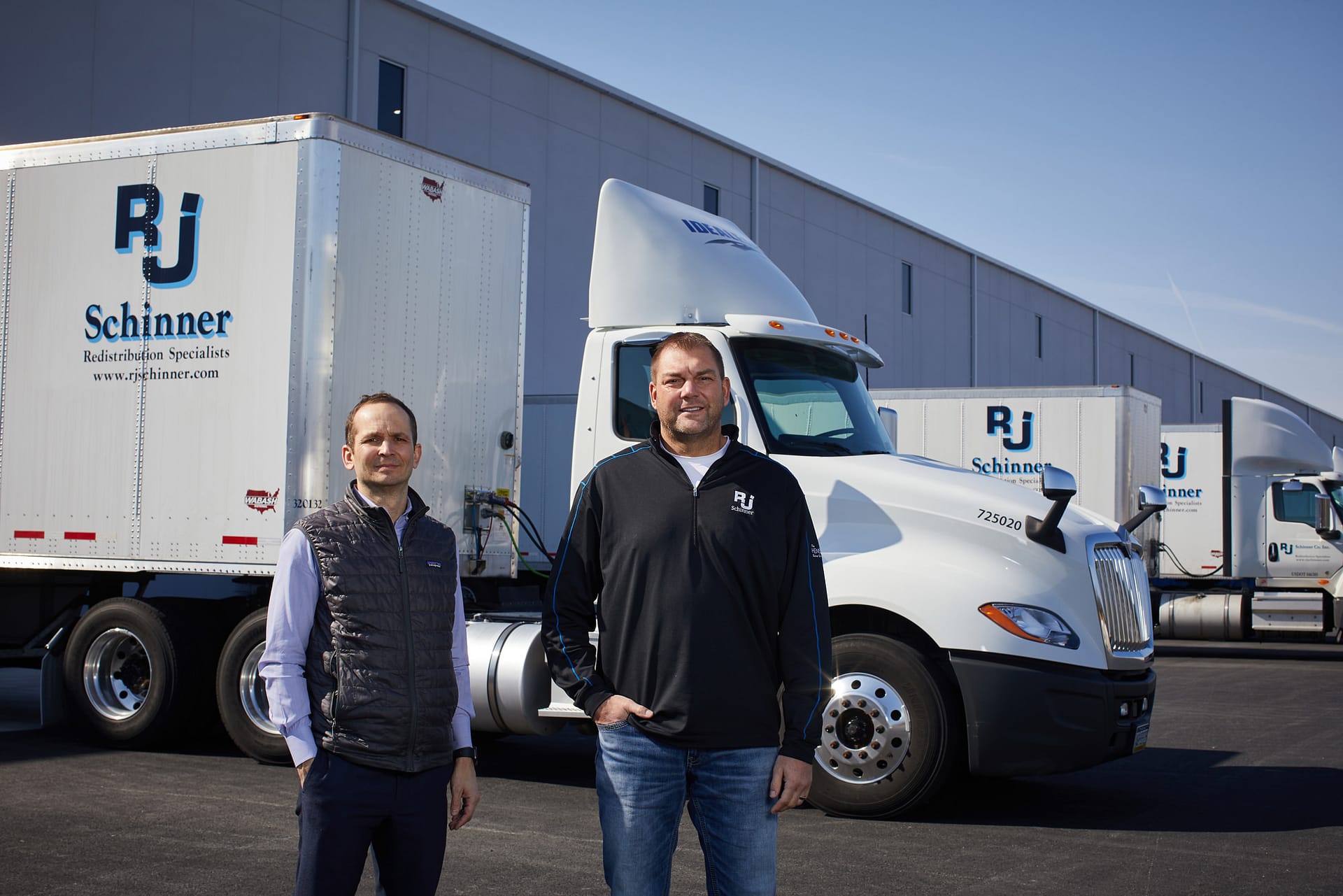 J.G. Petrucci provides creative solution to growing tenants
Posted on Mar 15, 2021 in Projects
RJ Schinner will grow from 80K to 160K at Lehigh Valley Flex Center
J.G. Petrucci Company, Inc., has announced that they have successfully leased the newly constructed 160,000 sq. ft. industrial flex building to RJ Schinner. The redistribution specialist will relocate to building two at Lehigh Valley Flex Center's campus, located in Hanover Township, PA.
Currently, RJ Schinner occupies 80,000 sq. ft. in LVIP VII alongside the Austrian plastic producer ALPLA. Located at 2120 Spillman Drive, Bethlehem, PA, the newly constructed 234,000 sq. ft. features best-in-class construction, 36′ clear height, 23 dock doors, with ample vehicle parking and trailer storage. Due to both tenants' rapid growth, both organizations needed more space. J.G. Petrucci facilitated the creative solution by delivering the flex space to RJ Schinner in Q1 this year while transforming the former space to expand manufacturing operations for ALPLA.
"The ability to provide turnkey solutions that fit our clients' growth is largely driven by our diverse real estate portfolio," explains J.G. Petrucci Executive Vice President, Peter Polt. "We are excited to continue our relationships with both RJ Schinner and ALPLA as they grow their operations in the Lehigh Valley."
Owned and operated by J.G. Petrucci, Lehigh Valley Flex Center Building II provides not only the additional square footage for RJ Schinner but remains close to their current facility. Lehigh Valley Flex Center's location will continue to provide RJ Schinner access to more than 40% of the nation's population and their consumer base within a day's drive. The newly constructed facility on the 31-acre campus features a 2,500 sq. ft. office, ESFR sprinkler system, and 24 dock doors.
"When the need for more space came up for RJ Schinner, we were delighted that J.G. Petrucci partnered with us to double our size from 80,000 sq. ft. to 160,000 sq. ft.," explains Vice President of operations at RJ Schinner, Mike Wentland. "This will ensure we will be able to take care of our customers for years to come."
Building III is still available, offers 160,000 sq. ft. of brand-new construction, and will be ready for summer occupancy.
RJ Schinner was represented by Van Martin brokerage, and Sean Bleiler represented Alpla. Both 2120 Spillman and Lehigh Valley Flex Center were constructed by J.G. Petrucci Company's in-house construction entity, Iron Hill Construction Management.