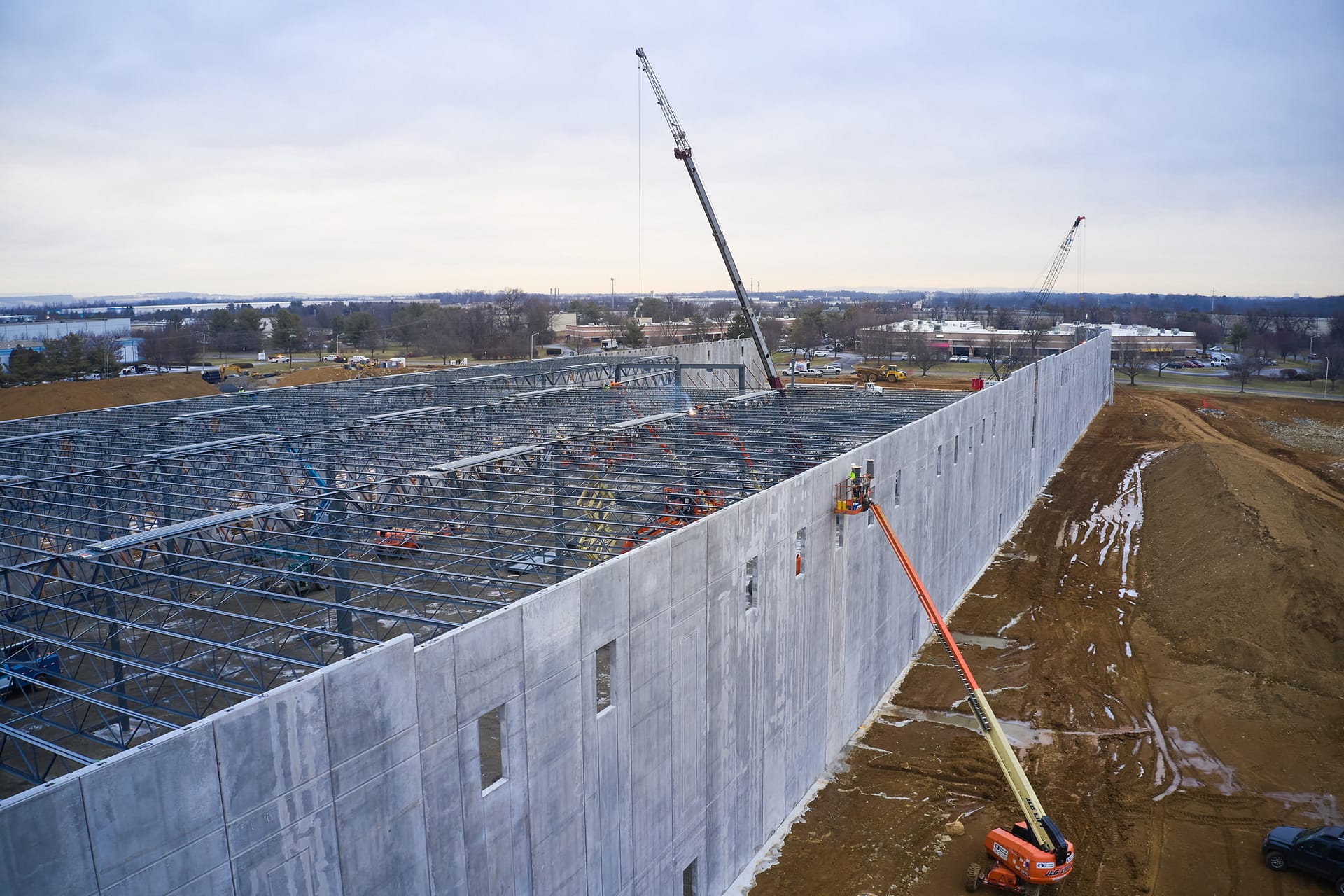 J.G. Petrucci starts off 2020 Strong!
Posted on Jan 30, 2020 in Projects
Our Team has delivered panels to two speculative Flex buildings- in New Jersey and Pennsylvania.
Panels are up at the 160,000 sq. ft. Lehigh Valley Flex Center II facility.
The (3) building, 470,000 sq. ft. industrial flex center will provide flexible lease options that will meet the demands of manufacturers seeking the opportunity to take advantage of the numerous resources the Lehigh Valley region has to offer.
Situated on 31 acres, the Lehigh Valley Flex Center's prime location puts more than 40% of the nation's population within a single day's drive.
Since the demolition of the former Guardian Insurance office in early 2019, J.G. Petrucci Company Inc., has delivered and pre-leased Building I, a 150,000 sq. ft. warehouse, to the specialized food manufacturer Stuffed Puffs.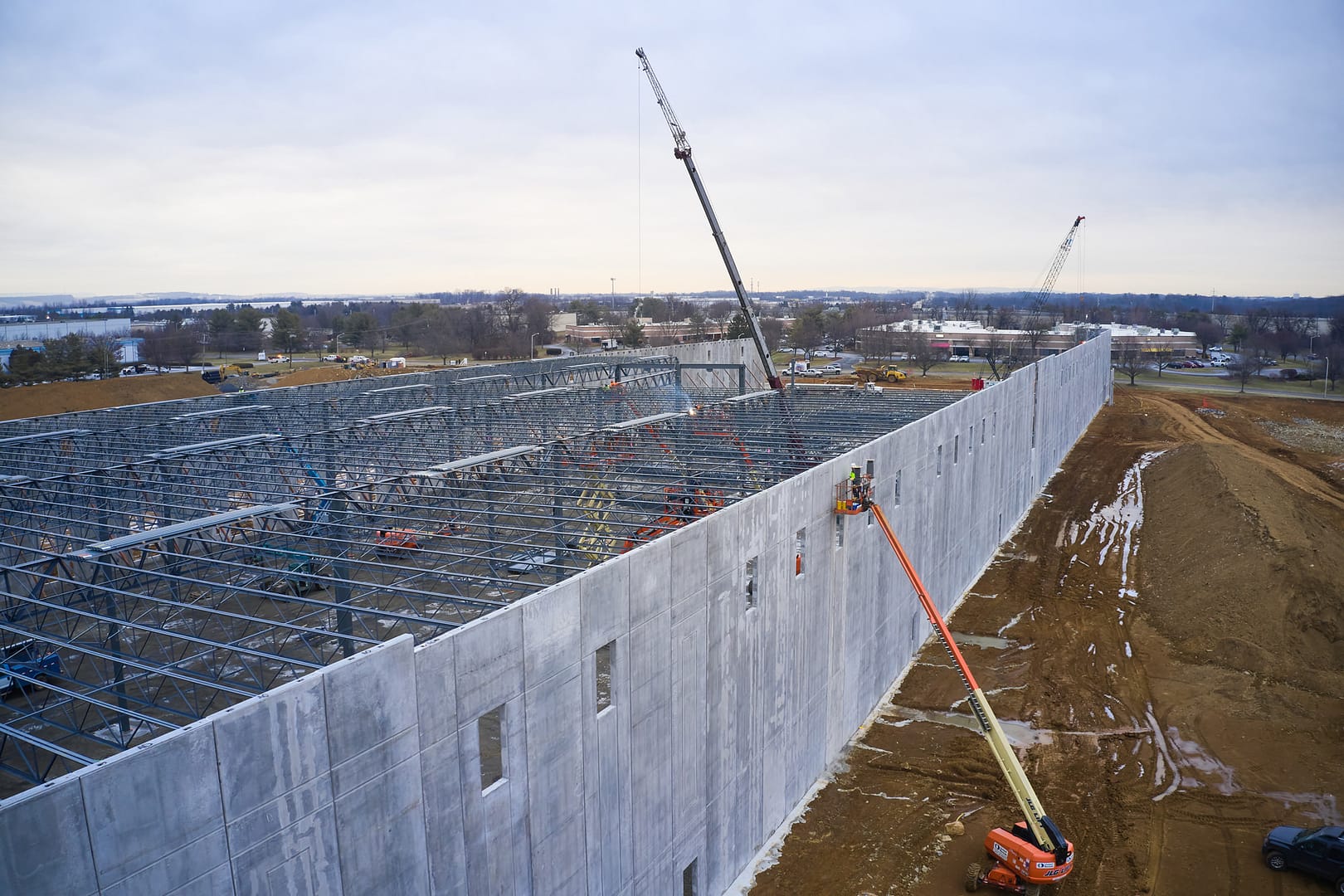 Over 320,000 sq. ft. still available at Lehigh Valley Flex Center
Building I at Pureland Flex Center is vertical!
This 95,872 sq. ft. industrial facility in Logan Township, NJ is ready for tenant work at Pureland Flex Center I. Located 20 miles away from the Philadelphia International Airport, Delaware Memorial Bridge, Commodore Barry Bridge, New Jersey Turnpike and Interstate 295, the location provides essential road and highway access for the tenant.
Logan Township has among the lowest real estate taxes in New Jersey. Low taxes, coupled with the Flex Center's notable neighbors Ryder Logistics, XPO Logistics, UPS, and more, make Pureland Flex Center a Class-A location.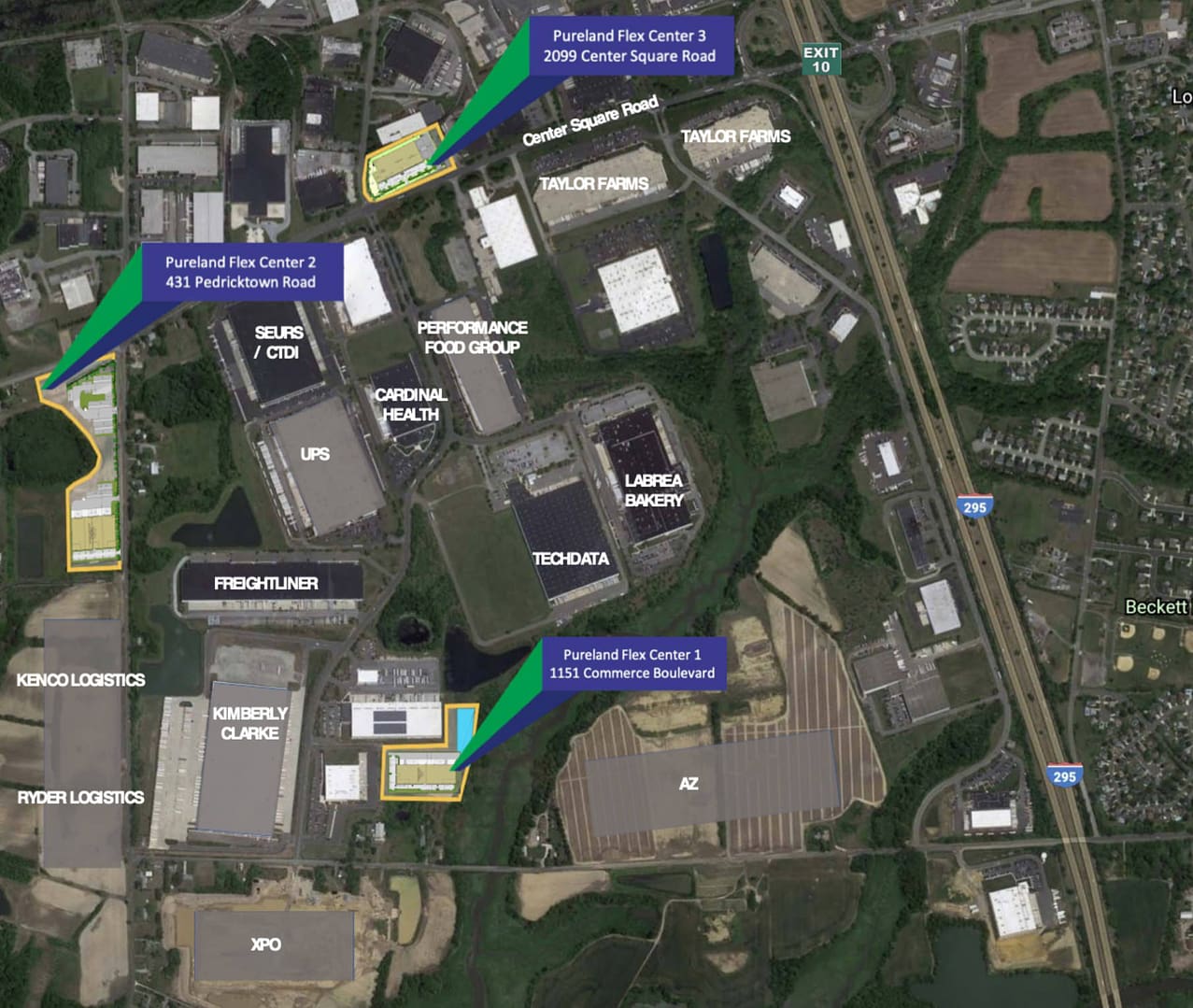 Space still available at Pureland Flex Center