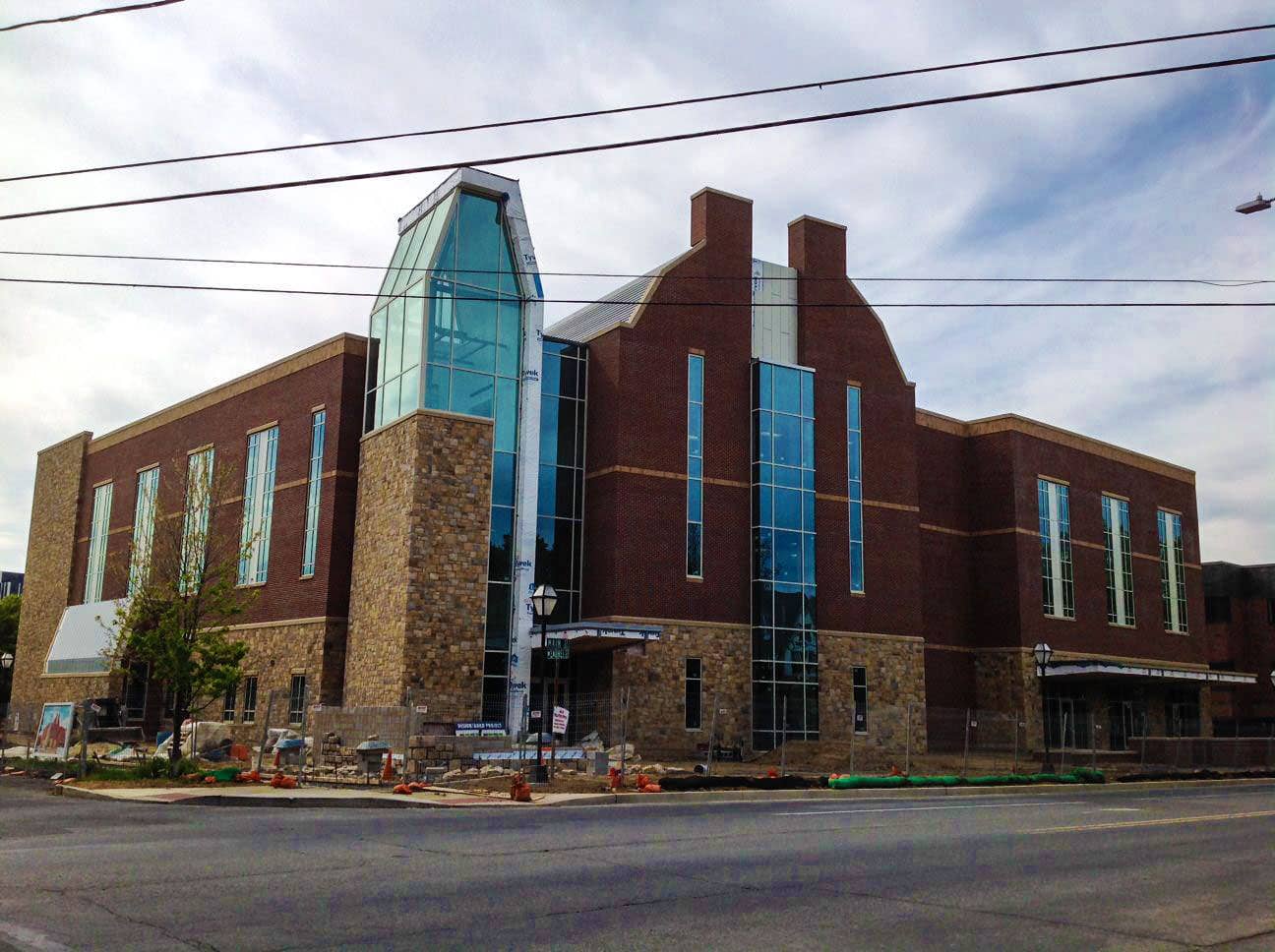 Sneak peak at Moravian College's new Sally Breidegam Miksiewicz Center for Health Sciences Building!
Posted on May 24, 2017 in Projects
This 55,000 sq. ft., $23 million building is slated to open this July on the 275-year old Main Street campus in Bethlehem, PA.
J.G. Petrucci Co., Inc. proudly partnered with ESA Architects to design and construct a facility that represents the college's long history, while also creating a signature space that announces where the campus begins.
Filled with natural light and state-of-the-art technology, the building will be home to nursing, public health, informatics and undergraduate health sciences programs. In addition, the new building will also feature the Lehigh Valley's first virtual cadaver lab, and a 500-pound, 8-foot tall glass Moravian star that will be visible from Main and Broad streets.

It was a pleasure working with Moravian & ESA Architects on this beautiful new building and we look forward to the grand opening!