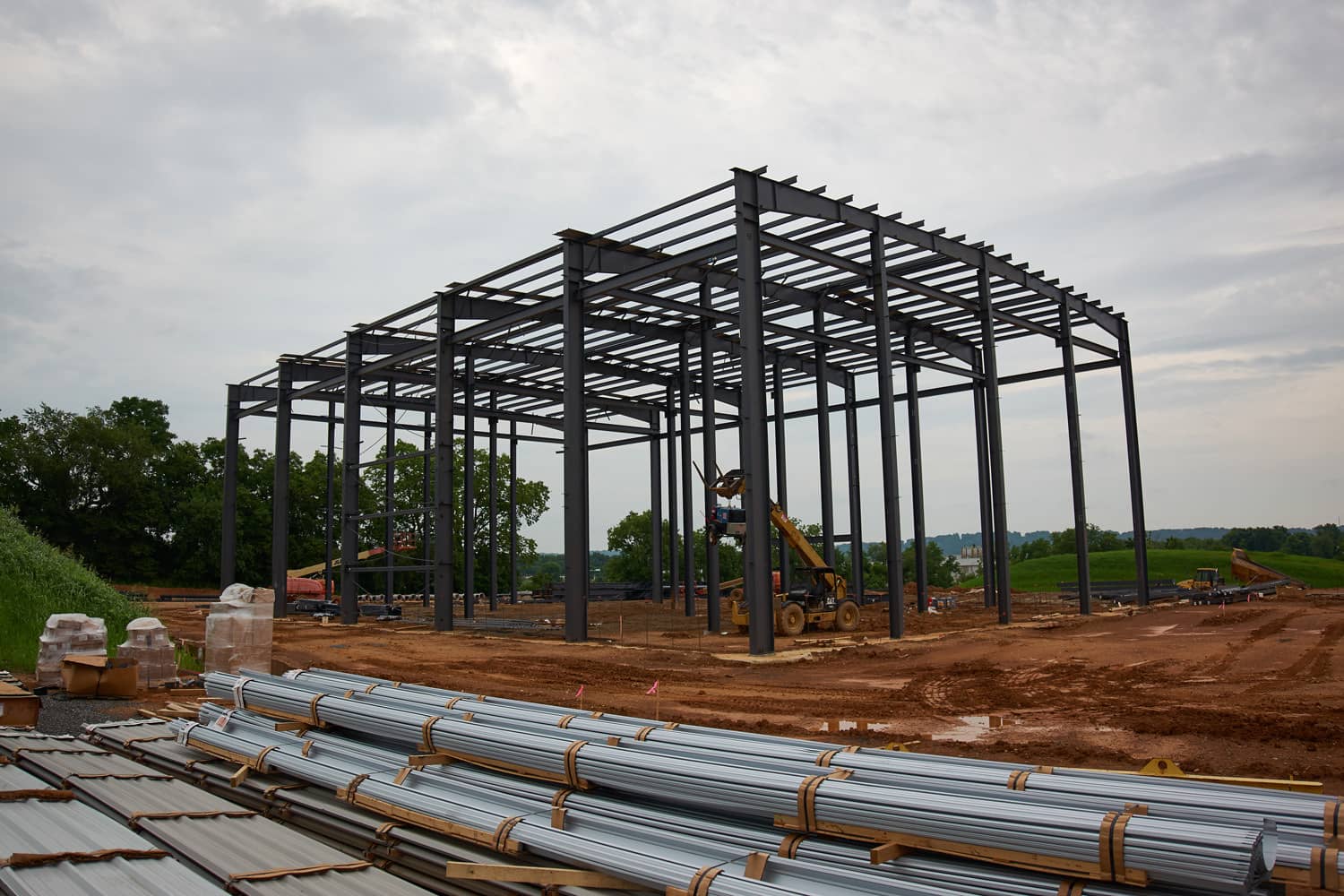 Steel is going up in Forks Township!
Posted on Jul 27, 2018 in Projects
This 30,000 sq. ft. specialized manufacturing facility will soon be home to our client, Silbrico Corporation.
Based in Hodgkins, Illinois, Silbrico Corporation chose the Lehigh Valley for its second location in part because of its unique mix of economic assets. Lehigh Valley's central location, well-developed workforce, and quality of life were also factors that played into the decision.
The specialized perlite manufacturer will utilize proprietary manufacturing techniques and stringent quality control procedures to offer a complete range of high-performance, environmentally friendly products. The firm is projected to hire 25 local employees at its new location.
J.G. Petrucci sold the 7-acre parcel to Silbrico earlier this year and has handled all land development approvals, site improvements, designs, and construction for the project.  The firm's significant experience developing facilities in Forks Township allowed them to expedite development approvals for Silbirco Corporation.