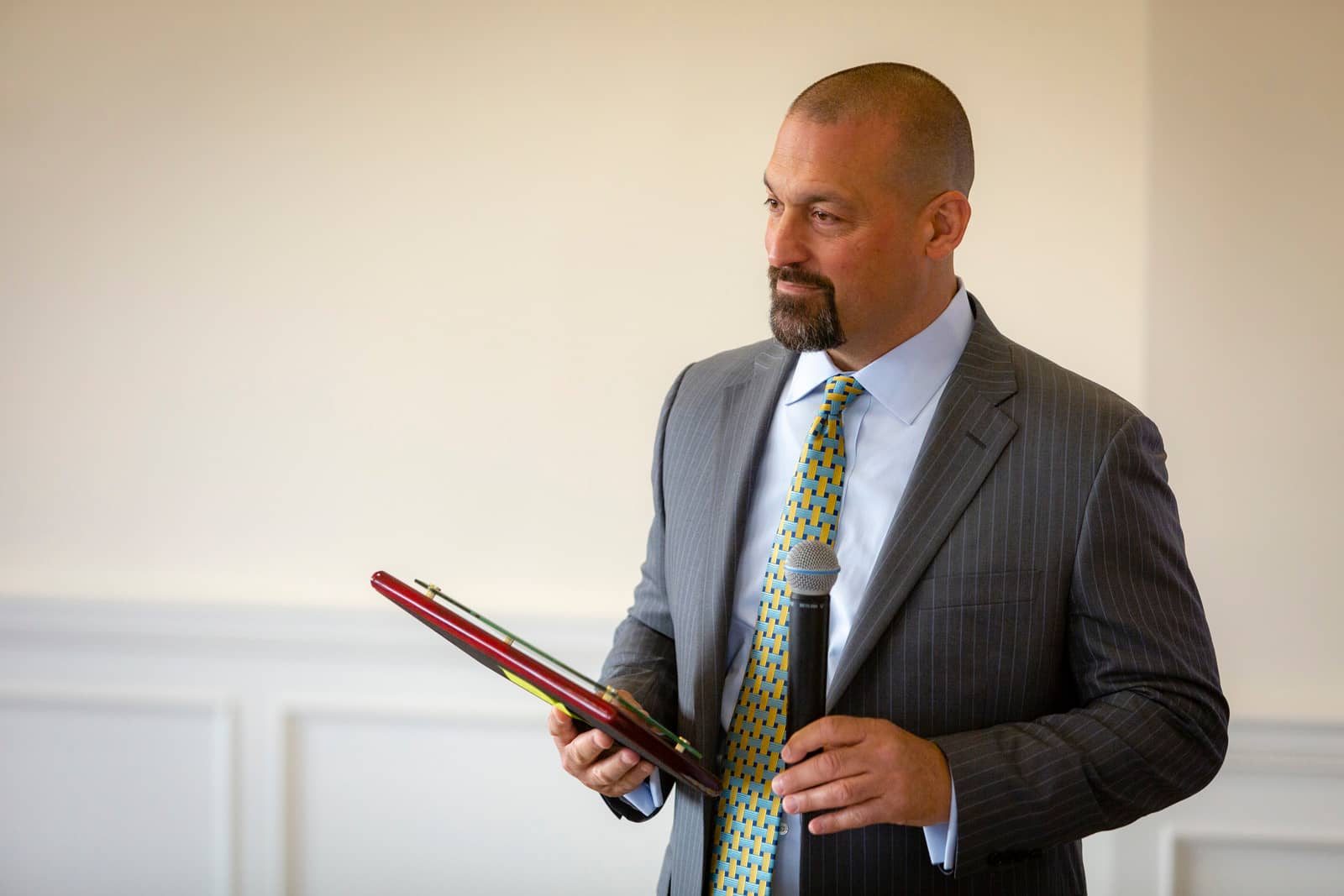 J.G. Petrucci Honors Top Attorneys, Brokers, and Lenders at Annual Awards Dinner
Posted on May 31, 2019 in Events
J.G. Petrucci recently hosted its annual Leadership Awards Dinner at Hamilton Farm in Gladstone, New Jersey.  The event was attended by some of the region's leading attorneys, brokers, and lenders. They were recognized and honored for the crucial role they played in J.G. Petrucci's success throughout 2018.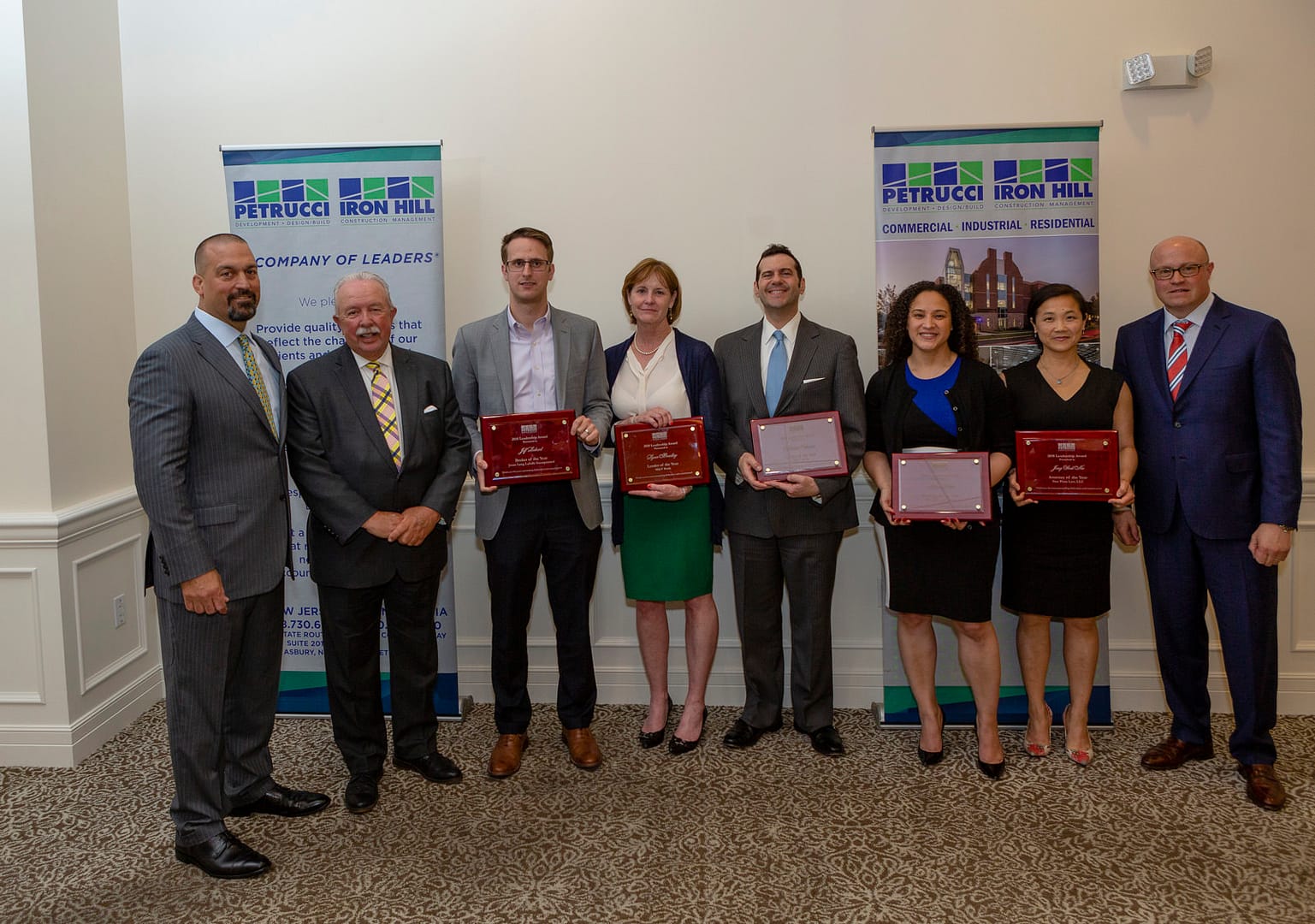 "This event gives us the opportunity to recognize and honor the leaders in our industry," explains Jim Petrucci, Founder and President of J.G. Petrucci Co., Inc.  "Perseverance, resilience, integrity and resourcefulness are just some of the key attributes we seek when selecting the honorees and each recipient of our 2019 Leadership Awards have demonstrated these qualities throughout the year."
This year, J.G. Petrucci honored 28 industry leaders at the May 7th Awards Dinner. In addition, Greg Rogerson, Principal at J.G. Petrucci, presented an overview of J.G. Petrucci's 2018 redevelopment projects and expansion into the Southern New Jersey Market.
"Our 2018 newsletter focused on how J.G. Petrucci is revitalizing underdeveloped communities in New Jersey and Pennsylvania," notes Greg. "And these projects are a direct result of the creative thinking and collaboration efforts of the professionals in this room today. We can't thank them enough for their help in creating highly functional real estate assets that benefit communities and continue to drive economic development."
Please join us in congratulating our 2019 Leadership Award recipients: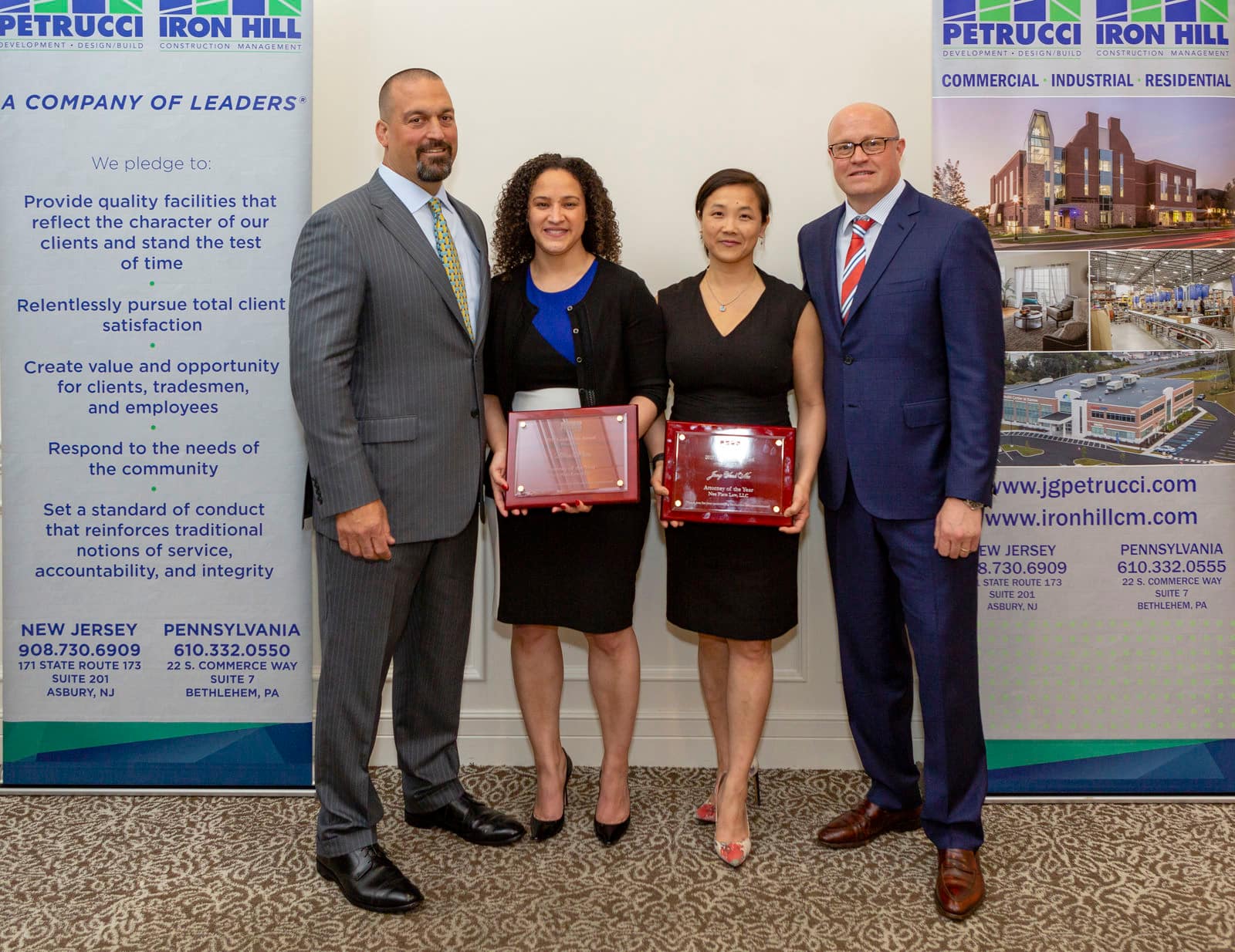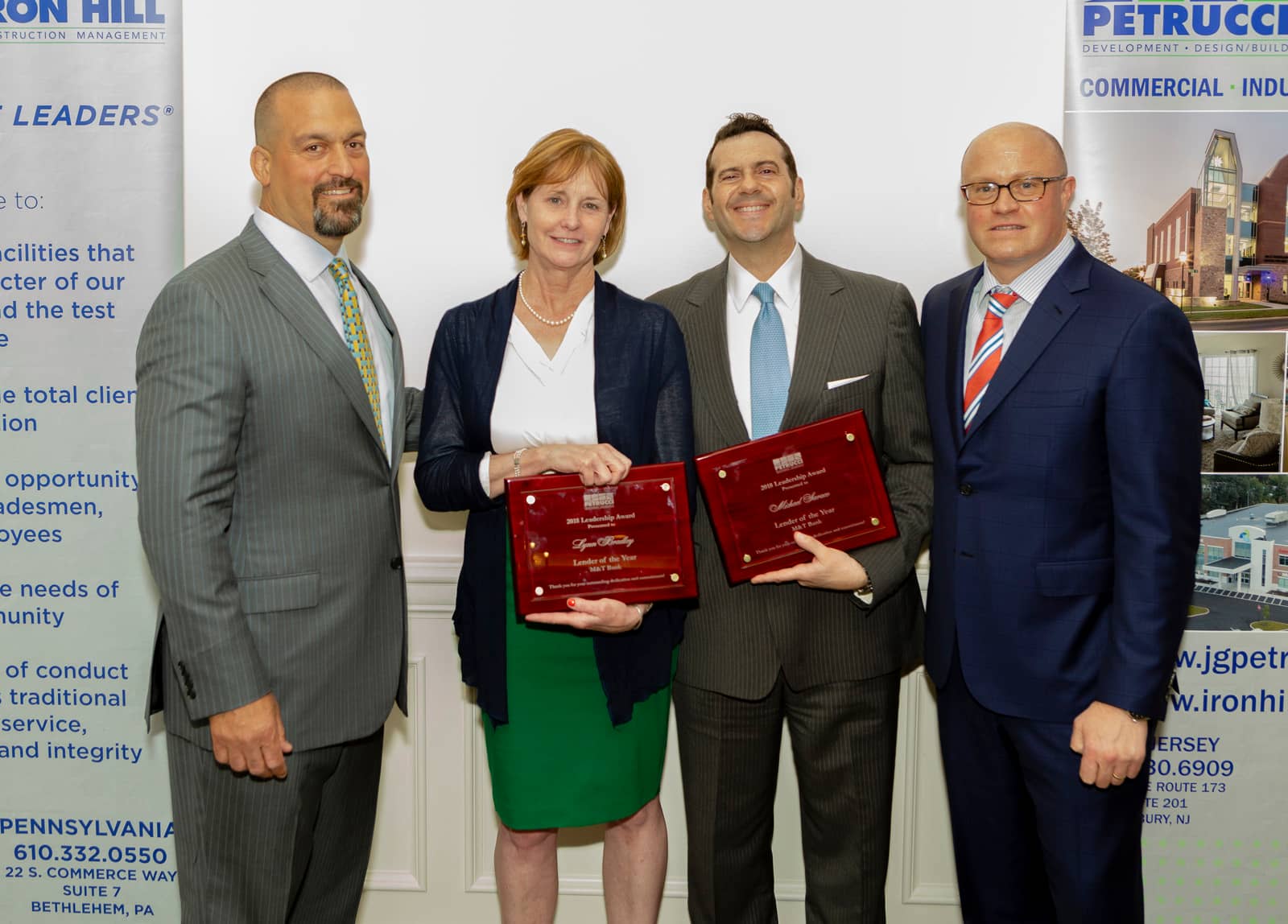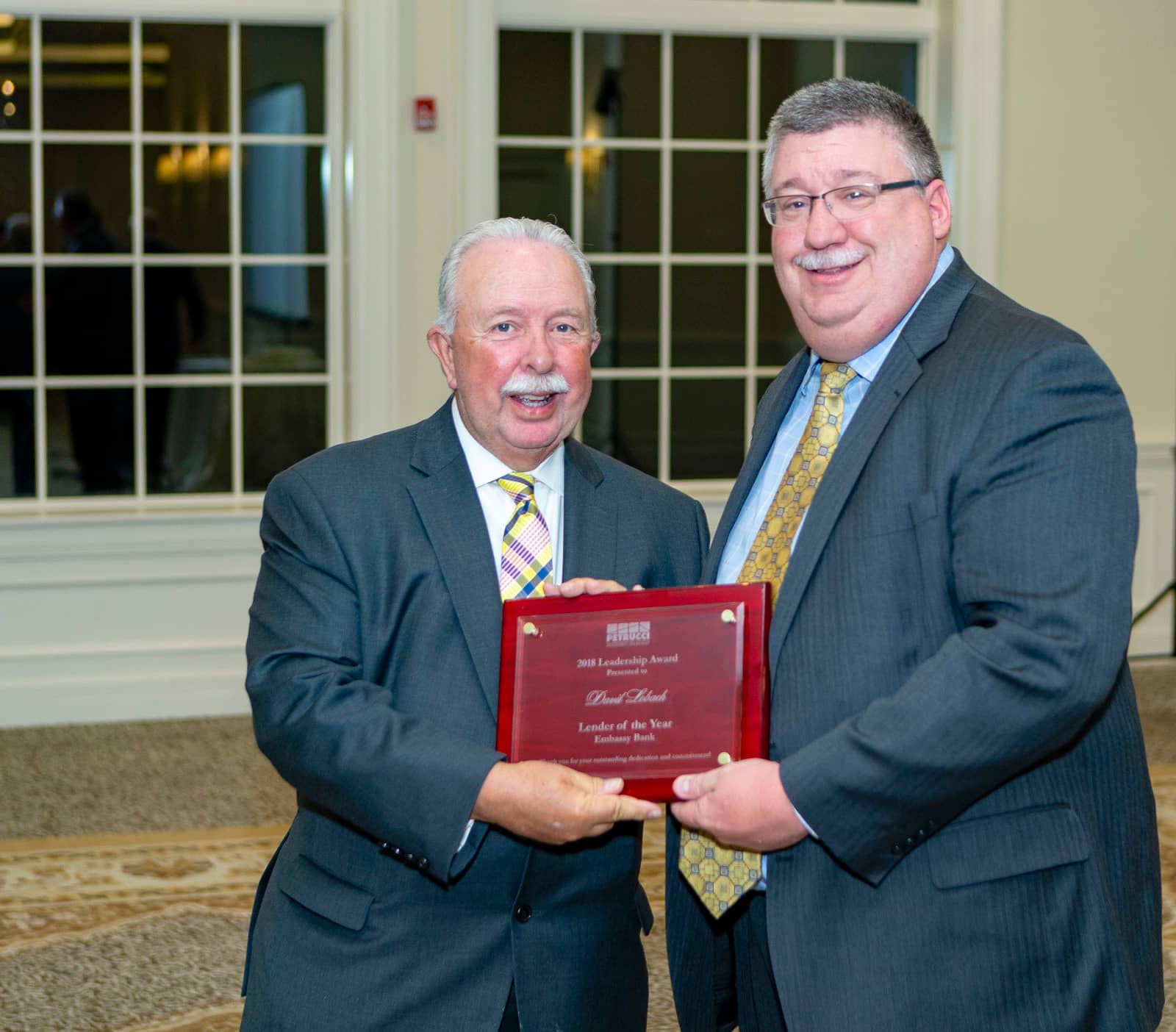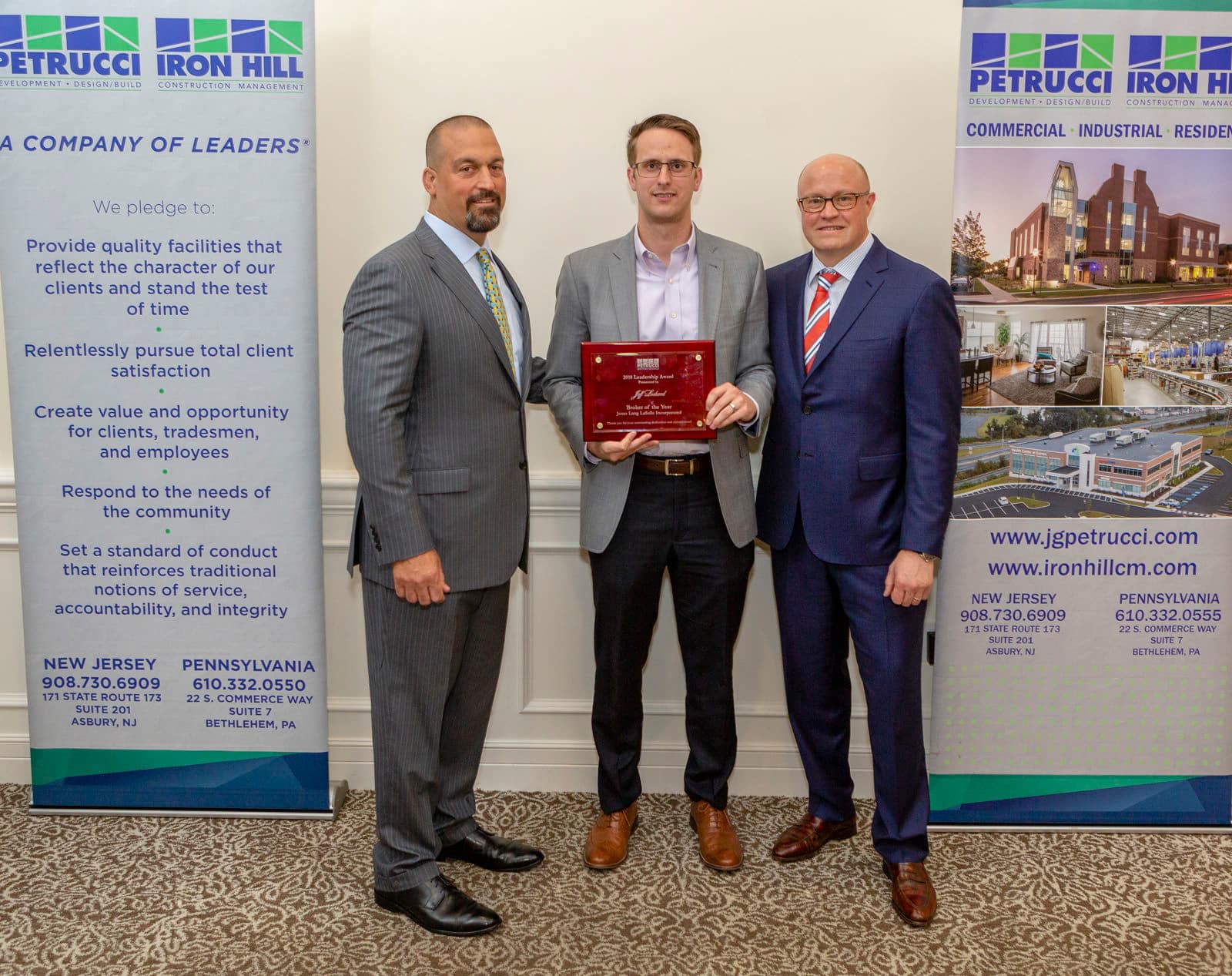 Additional Honorees included:
Bill Wolf, CBRE Group
Brad Ruppel, CBRE Group
Brian Fiumara, CBRE Group
Brian Rothschild, JLL
Carlie Wilmes, Fischer Company
Colleen Crane, Green Street Real Estate
Harry McKenna, Jackson Cross Partners
Jeffry Jones, NAI DiLeo-Bram & Co.
Jonathan Gelman, Gelcor Real Estate
Kelly Berfield, Colliers International Group
Kyle Eaton, Newmark Knight Frank
Larry Maister, JLL
Lou Battagliese, Jackson Cross Partners
Michael Hines, CBRE Group
Mike Adams, NAI Summit
Mike Capobianco, Markward Group
Ron Eichenberg, Berkshire Hathaway HomeServices Fox & Roach
Ryan Dietrick, Colliers International Group
Sean Bleiler, CBRE Group
Shaun Lyons, Precision Realty Group
Tim Carlson, Cresa
Todd Stires, Lamington Properties
To learn more about how you can work with J.G. Petrucci in 2019, please click here.